---
ABOUT Mikomoto Hammers
About MikomotoHammers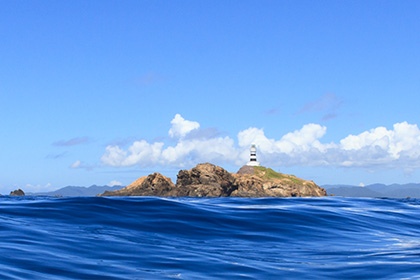 Mikomoto Hammers is a diving center, opened since 2001, in Minamiizu town. We are located at the southern tip of the Izu Peninsula. We mainly guide divers around Mikomoto Island, a small uninhabited island, 10 km southeast of Izu Peninsula. It is located in the open sea. The Kuroshio Current , the second strongest current in the world, flows very close to Mikomoto Island, influencing both the weather and the sea conditions, as well as the marine life.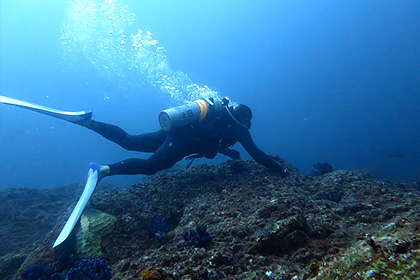 Mikomoto Island is one of the best diving spots in the world. Because the strong Kuroshio Current flows close by, it creates both a dynamic topography as well as an abundance of marine life. It`s also your best chance to meet large sea creatures, like the school of hammerhead sharks that live around Mikomoto Islalnd; something most divers only dream about.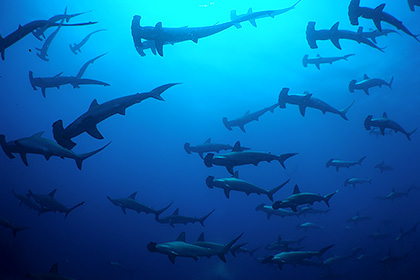 The best feature of Mikomoto Island is the school of hammer head sharks, often spotted in the summer and the autumn every year. There is an unusually large number of sharks here, in comparison to other diving spots around the world.
We are professional instructors, with experiences and knowledge about diving and the area. Our crew has experiences diving in the Maldives, Phucket, Palau, Okinawa, and so on. We have a guesthouse with a comfortable and relaxed atmosphere specifically designed for divers. There is a courtesy bus from the Izukyu Shimoda Station, for customers arriving by train.
At Mikomoto Hammers, our mission is to provide a safe and comfortable diving trip for our guests. You can be assured that our staff will do their best to help you have an unforgettable experience.
Mikomoto Island's Best Features
1. A school of fish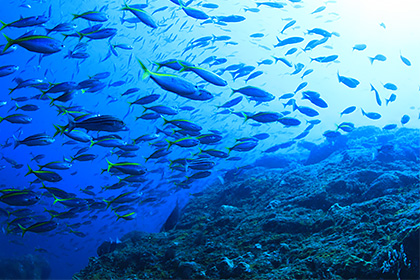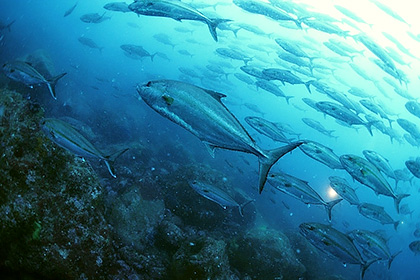 Mikomoto Island offers a unique diving experience unlike any other diving spot in the world. There is a huge chance to see numerous schools of fish, like the yellowtail, swimming around everywhere you look. And because of the strong Kuroshio Current, a rare opportunity to see sea creatures larger than one meter. It is still astonishing for us, seasoned divers, to see the sheer magnitude of sea creatures living in our tropical seas.
2. Drift diving with dynamic topography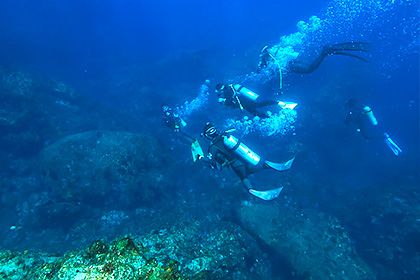 Because of the strong current near Mikomoto Island, divers can enjoy drift diving amongst gigantic rocks in a dynamic topography. Mikomoto Island offers an exclusive diving adventure unlike any other diving spot in the world.
3. Hammerhead sharks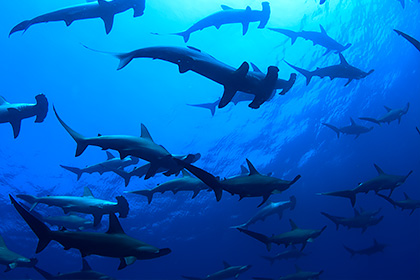 Even on a global scale, Mikomoto Island is one of the best places to observe sharks in their natural habitat. Large schools of hammerhead sharks, as well as various other kinds of sharks, are often seen every summer and autumn around Mikomoto Island.