2023.07.31
サンキューストロング黒潮!
天候/気温


Weather/Ground Temperature

快晴 (clear)/℃
風向き


Wind Direction

北の風 (north wind)
水温


Water Temperature

℃
波の高さ


Wave

m
透明度


Visibility (Top to bottom)

m
透視度


Visibility (Right to left)

m
ダイビングポイント


Diving point
今日も止まらぬ4航海!
朝は黒潮が下げ潮と交わりスーパーストロングな潮!
でも大丈夫
おかげで東の緩いエリアに大量のハンマーが流出
ハンマーも嫌がる程のストロングに感謝ですね!
そして1,3 2,4の強みで
午後からは潮が緩まるタイミングでもエントリー可能
一本目と違ったアプローチでハンマーを堪能!
満員御礼
皆様のおかげで充実したダイビングになりました!
台風のうねりが心配です。
沖縄の方々
くれぐれもご用心ください。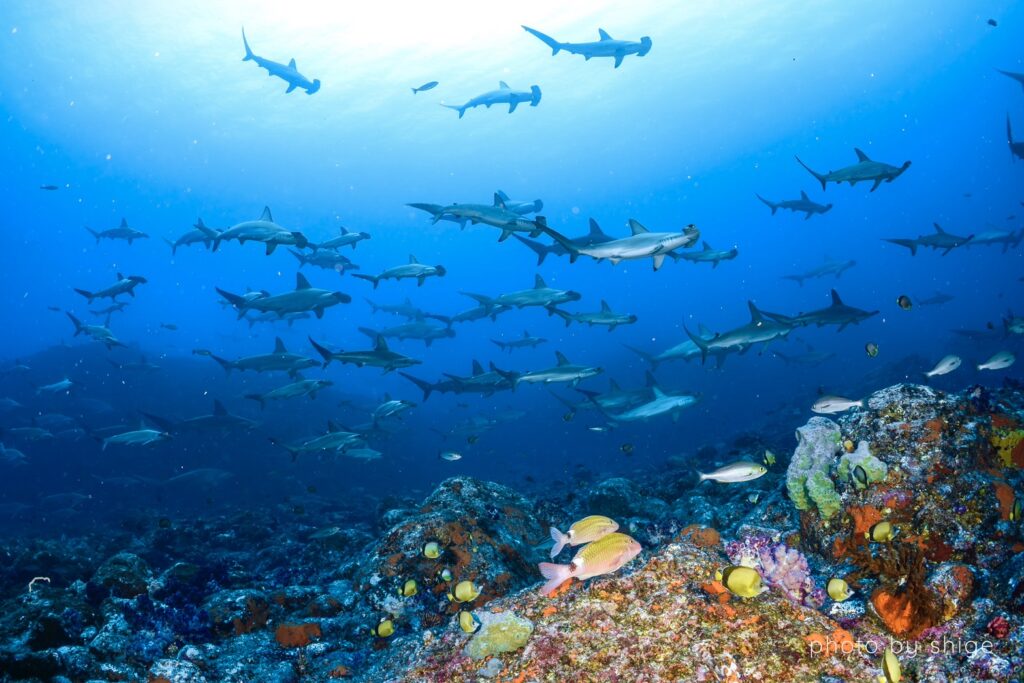 そして、本日は茂野優太さんが遊びに来てくれましたー。
お写真有難うございます!
The morning tide was super strong as the Kuroshio met the low tide!
In the morning, the Kuroshio meets the low tide and the tide is super strong!
But no problem!
Thanks to this, a lot of hammers were spilled in the loose east area!
Thanks to the strong tide, even the hammers don't like it!
And 1, 3, 2, 4 strong!
In the afternoon, we can enter the area when the tide is slowing down.
Enjoyed hammer with different approach from the first one!
Full house!
Thanks to all of you, it was a fulfilling dive!
We are worried about typhoon swell.
People in Okinawa
Please be careful.
◎…残り40名以上(over40pax remaining)/〇…残り30名~40名(30-40 pax remaining)/△…残り30名~10名(10-30 pax remaining)/お問い合わせください…残り10名以下(less than 10 pax remaining)
Share this dive log :