2023.09.02
爆バクバク群れ!
天候/気温


Weather/Ground Temperature

晴れ (sunny)/27~31℃
風向き


Wind Direction

南東の風 (southeast wind)
水温


Water Temperature

27℃
波の高さ


Wave

1.5m
透明度


Visibility (Top to bottom)

20m
透視度


Visibility (Right to left)

20m
ダイビングポイント


Diving point

神子元島 カメ根 ザブ根
こんにちは!
本日も満員御礼。  ありがとうございます!
相変わらずの爆流の1日。  速い潮に引っ張られないようにドキドキ。
緊張感もちながら中層爆群れ!  どんだけいるのハンマーさん(笑)
そして、1チームカジキを見ること出来ました! しかも群れ!!!(笑)
みんなで必死に証拠はないかと動画をあさりましたが使えるものはない・・
でも、見た!!!!  みんなの熱量から本当にいたのは伝わりました(^O^)
水中のコンディションは良いのですが残念ながら、明日は台風による海況不良でクローズが決定致しました・・・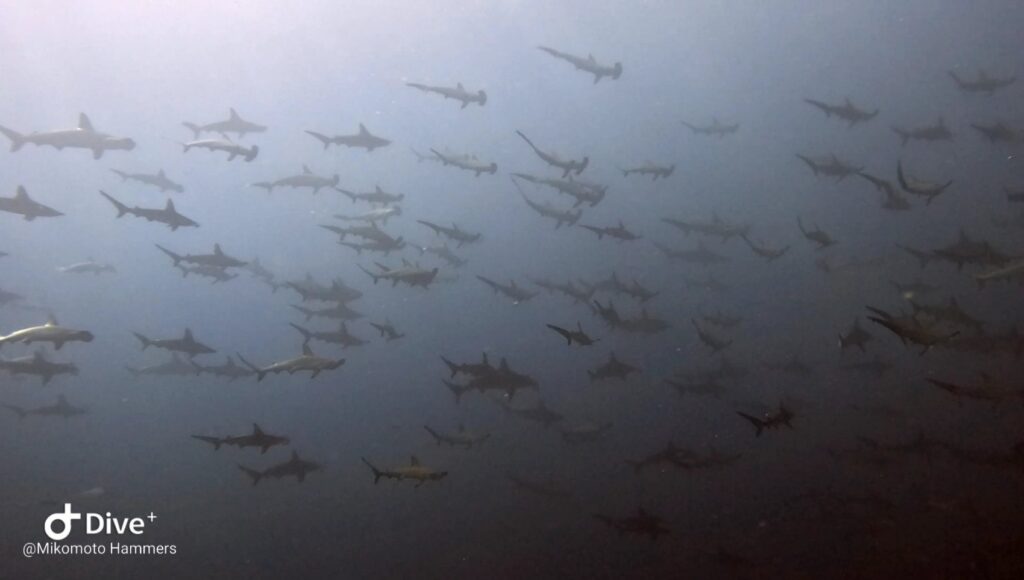 Hello!
Another full house today.  Thank you very much!
A day of blasting currents as usual.  I was nervous not to be pulled by the fast tide.
We were nervous about not being pulled in by the fast tide!  How many hammers are there?
And one team saw a marlin! And they were in a school! (lol)
We all frantically scoured the videos for evidence, but nothing usable….
But we did see them: !!!!  I could tell from everyone's enthusiasm that they were really there (^O^)
The underwater condition is good, but unfortunately, we will be closed tomorrow due to the poor sea condition caused by the typhoon…
◎…残り40名以上(over40pax remaining)/〇…残り30名~40名(30-40 pax remaining)/△…残り30名~10名(10-30 pax remaining)/お問い合わせください…残り10名以下(less than 10 pax remaining)
Share this dive log :