2023.09.15
青かったり、白かったり…Blue or white…
天候/気温


Weather/Ground Temperature

快晴 (clear)/28℃
風向き


Wind Direction

南西の風 (southwest wind)
水温


Water Temperature

26-27℃
波の高さ


Wave

1.5m
透明度


Visibility (Top to bottom)

5-20m
透視度


Visibility (Right to left)

5-20m
ダイビングポイント


Diving point

Mikomoto KAMENE ZABUNE
こんにちはーー! 
9月も中盤になりましたが、毎日暑いですね~♪
こんな暑い日がいつまでも続いてほしいーーー(*´∀`*)
水中はというと、一本目は青い潮が帰って来て、、
ハンマー逹もどこへ行ってもお祭り状態!!っが
2本目からはまた強烈な雨水が入ってきて、、
真っ白な水中に…(´;ω;`)
なんだかなぁ~~。。
完全回復しませんね~….
明日からは3連休!!
いい海を期待しましょう!!!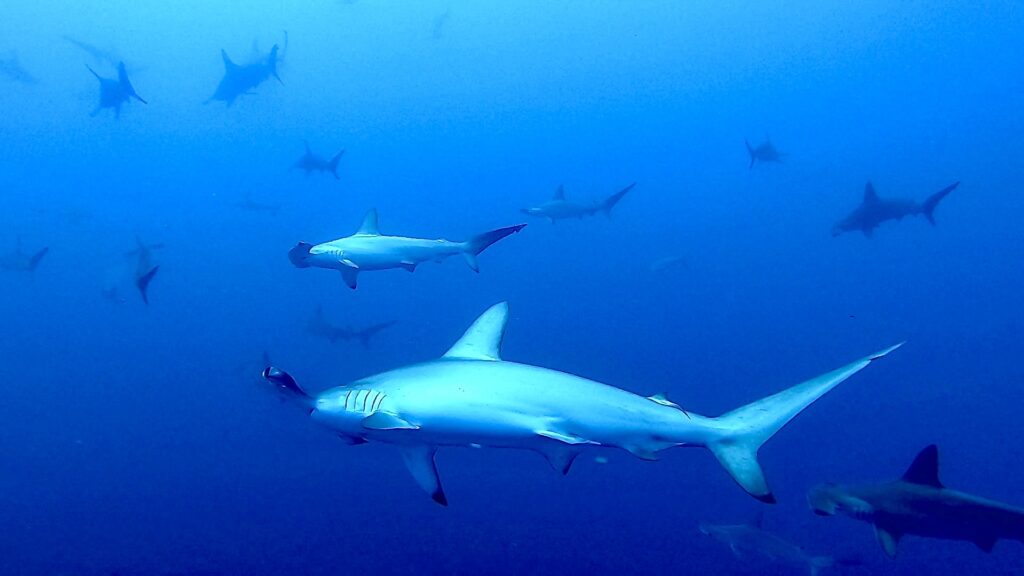 Hello! 
We are in the middle of September and it's hot every day~!
I wish these hot days would last forever!
The blue tide came back on the first dive and it was festive everywhere!
But from the second dive, the rain water came in again…,
The water was completely white…
It's not fully recovered~ ….
Tomorrow is a 3-day weekend!
Let's hope for good sea!
◎…残り40名以上(over40pax remaining)/〇…残り30名~40名(30-40 pax remaining)/△…残り30名~10名(10-30 pax remaining)/お問い合わせください…残り10名以下(less than 10 pax remaining)
Share this dive log :