2023.09.23
季節の変わり目/The season's turning point
天候/気温


Weather/Ground Temperature

雨のち晴れ (raining followed by sunny)/27℃
風向き


Wind Direction

北東の風 (northeast wind)
水温


Water Temperature

25-27℃
波の高さ


Wave

2m
透明度


Visibility (Top to bottom)

25m
透視度


Visibility (Right to left)

15-20m
ダイビングポイント


Diving point

江ノ口 ザブ根 カメ根
English below.
こんにちは~!タクです(゜▽、゜)
昨日は南西の風、波に悩まされた時化模様。
本日は風向きが変わって北東の風。
1日で秋らしい涼しい気候になりました~( ̄∀ ̄)
今度は北東の風が吹いて少し海が荒れ模様、午前は制限なし、午後から制限ありで潜ってきました。
気になる水中は上から下まで水が綺麗になり冷たいところがなくなりました!
透視度も回復し、魚もよく見られ気持ちの良いダイビングだったのですが・・・
あれ?サメの群れはどこに?という感じの1日でした~。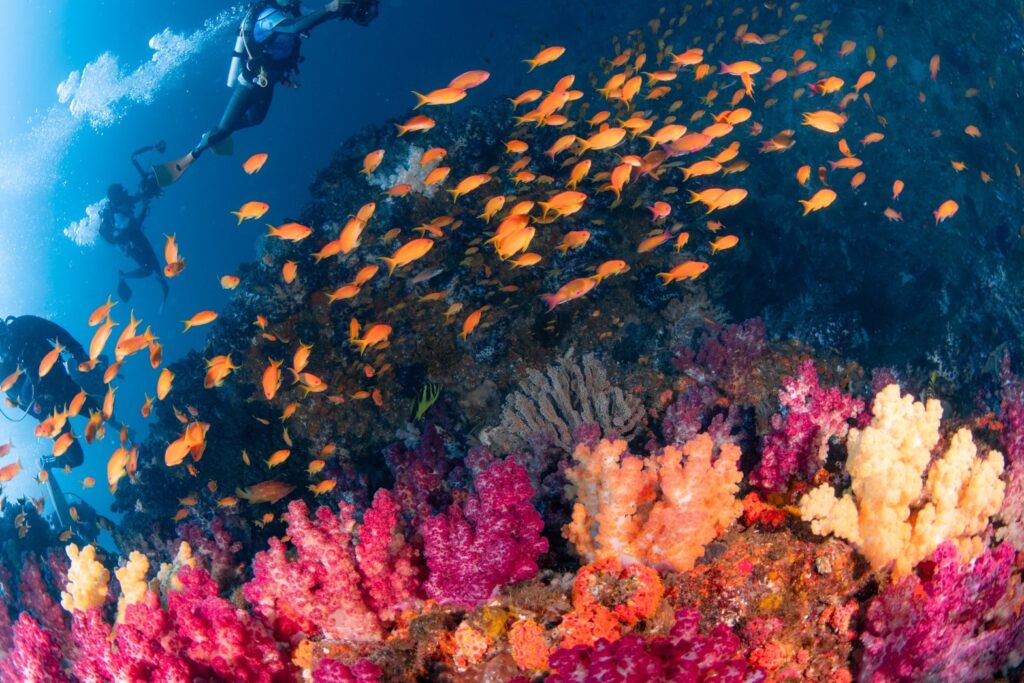 小群がいたり、深いところに大群がいたりという感じで、メガトンハンマーパンチはお預けです!
明日、明後日の神子元島でのダイビングは海洋状況不良のために欠航が決定しております。
ご予約いただいてるお客様にはご連絡を入れておりますが、まだ連絡がついてない方がおりましたらお手数ですがご連絡をお願いいたします。
Hello~! This is Taku.
Yesterday, the weather was shifty with southwesterly winds and waves.
Today, the wind changed direction to northeast.
We've had cool, fall-like weather in one day.
This time the wind blew from the northeast and the sea was a little rough. We dived without restrictions in the morning and with restrictions in the afternoon.
The water was clean from top to bottom, and there were no cold spots!
The visibility had improved and we could see a lot of fish, so it was a pleasant dive, but…
Where are the sharks? Where are the sharks? It was a day like that.
There were small schools of sharks and large schools of sharks in deeper water, but no megaton hammer punches!
Due to poor ocean conditions, the diving trips to mikomoto Island tomorrow and the day after tomorrow will be cancelled.
We have already contacted those who have made reservations, but if you have not heard from us yet, please contact us.
◎…残り40名以上(over40pax remaining)/〇…残り30名~40名(30-40 pax remaining)/△…残り30名~10名(10-30 pax remaining)/お問い合わせください…残り10名以下(less than 10 pax remaining)
Share this dive log :