2023.09.26
透視度回復!/recovering of visibility
天候/気温


Weather/Ground Temperature

晴れ (sunny)/27℃
風向き


Wind Direction

北東の風 (northeast wind)
水温


Water Temperature

26-27℃
波の高さ


Wave

2m
透明度


Visibility (Top to bottom)

30m
透視度


Visibility (Right to left)

30m
ダイビングポイント


Diving point

江ノ口
English below
こんにちは~!タクです(゜▽、゜)
二日間のクローズ明けの神子元島は水が水面から水底まで真っ青で綺麗になってました~♪
ただ、本日も朝判断からの出航、エリア制限でのダイビングでした。
透視度が30m程見え、カスミチョウチョウウオ等の季節来遊魚を発見したのですが・・・。
本日のハンマーヘッドシャークは単体~小群れのみ!
沖の方をドリフトダイビングできたら居たのかな~?
明日に期待しましょ~!
Hello~! This is Taku.
After being closed for two days, mikomoto Island was beautifully blue from the surface to the bottom of the water~!
However, we had to leave in the morning and dive in a restricted area today.
Clarity was visible at about 30 meters, and we spotted some seasonal migratory fish such as the Pyramid butterflyfish….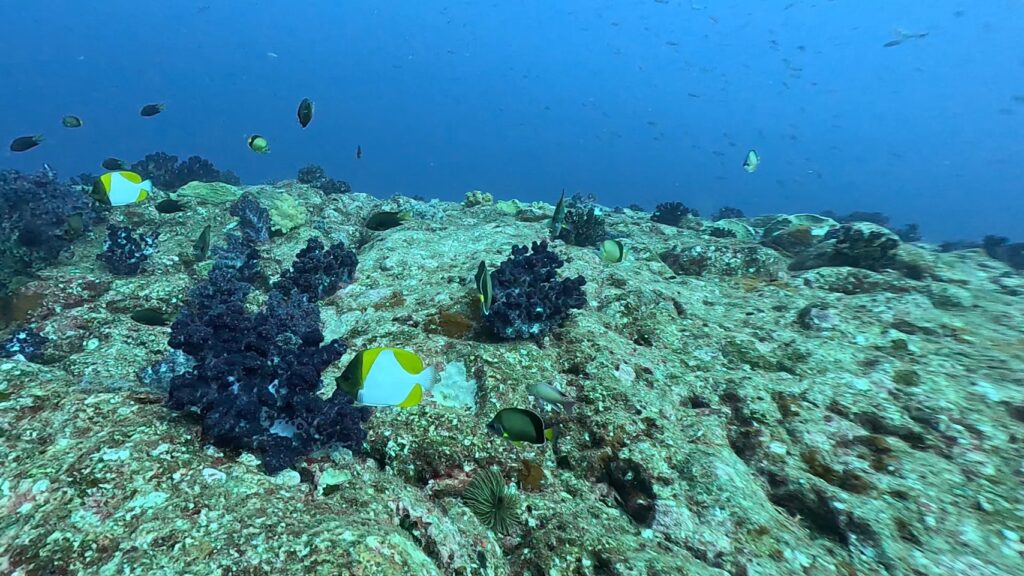 Today's hammerhead sharks were only solitary to small schools!
If we could have drift dived offshore, would they have been there?
Let's hope for tomorrow~!
◎…残り40名以上(over40pax remaining)/〇…残り30名~40名(30-40 pax remaining)/△…残り30名~10名(10-30 pax remaining)/お問い合わせください…残り10名以下(less than 10 pax remaining)
Share this dive log :