2023.09.27
ハンマーget!
天候/気温


Weather/Ground Temperature

晴れ (sunny)/28℃
風向き


Wind Direction

南西の風 (southwest wind)
水温


Water Temperature

25~27℃
波の高さ


Wave

1~1.5m
透明度


Visibility (Top to bottom)

20m
透視度


Visibility (Right to left)

20m
ダイビングポイント


Diving point

カメ根
English below
こんにちは!新入社員のアイです!
本日も神子元4航海
昨日に引き続きとても青く、群れでハンマーヘッドシャークを見ることができました
私は昨日神子元デビューをしましたが、初神子元ではハンマーは見れず…
今日は絶対に見たいと思いつつ、ハンマーは現れない…
ほぼ諦めていましたが、安全停止中に下を見てみるとハンマーが!
最後の最後にハンマーを見ることができました!!
無事神子元デビューし、これから皆様と神子元に潜ることも増えますので
まだまだ未熟者の私ですがよろしくお願いいたしますm(_)m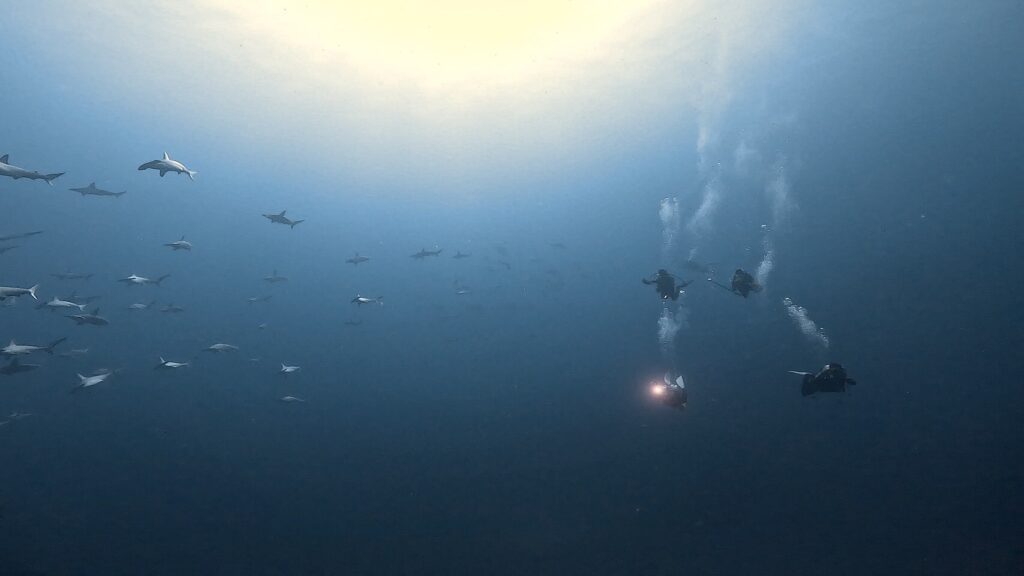 Hello! I am Ai, a new employee!
Mikomoto 4 voyage again today!
It was very blue and we were able to see hammerhead sharks in schools, just like yesterday!
I made my Mikomoto debut yesterday, and on my first mikomoto voyage, I didn't see any hammerheads…
I was hoping to see them today, but no hammerheads showed up…
I had almost given up, but when I looked down during the safety stop, I saw a hammer!
I was able to see a hammer at the last minute!
I made my debut in Mikomoto without any problems, and I will dive with you all more often in the future.
◎…残り40名以上(over40pax remaining)/〇…残り30名~40名(30-40 pax remaining)/△…残り30名~10名(10-30 pax remaining)/お問い合わせください…残り10名以下(less than 10 pax remaining)
Share this dive log :