2023.09.28
急転直下/suddenly and precipitately
天候/気温


Weather/Ground Temperature

快晴 (clear)/27℃
風向き


Wind Direction

南西の風 (southwest wind)
水温


Water Temperature

24-28℃
波の高さ


Wave

2m
透明度


Visibility (Top to bottom)

5-30m
透視度


Visibility (Right to left)

5-30m
ダイビングポイント


Diving point

カメ根 白根
本日風が午後になるに連れ強くなる予報でしたので
安全を期して少し時間を早めての出港でした!
昨日までのスーパーブルーを期待してエントリーすると
そんな馬鹿な…
激濁りでした…
まさにThis is MIKOMOTOな急転直下
ハンマーは見れますが霞の中ではっきり目視出来ず
それでも時間が経過するに伴い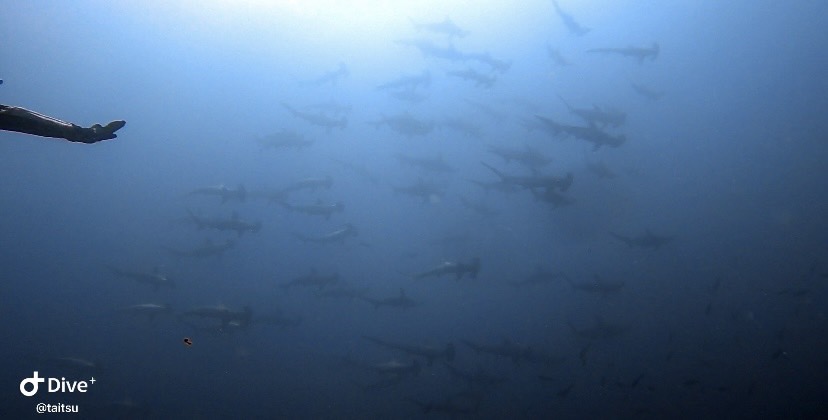 どんどん青い潮がやってきました!
ハンマーも明るい範囲にやってきてくれて
今度は急上昇な相場でしたー!
このまま明日まで青が広がってくれる事を祈ります
The wind was forecast to increase as the afternoon progressed.
So we decided to leave a little earlier to be on the safe side!
When we entered the boat, expecting to see the super blue water that we had seen yesterday, we were surprised to see the blue water…
But that's impossible…
It was so muddy…
This is MIKOMOTO!
We could see the hammers, but could not see them clearly in the haze.
Still, as time went by
The blue tide was coming in!
The hammer also came to a brighter range!
This time, the price was rising sharply!
Hopefully the blue will continue to spread until tomorrow!
Share this dive log :