2023.10.06
Beyond the swell/うねりを越えた先に
天候/気温


Weather/Ground Temperature

快晴 (clear)/26℃
風向き


Wind Direction

南西の風 (southwest wind)
水温


Water Temperature

25℃
波の高さ


Wave

3m
透明度


Visibility (Top to bottom)

10-20m
透視度


Visibility (Right to left)

10-20m
ダイビングポイント


Diving point

MIKOMOTO KAMENE
本日は朝判断だったので出航が決まるまで皆様ドキドキでしたが
無事に船長から出航の連絡を受けて行ってきました神子元島!
しかしそれでも朝判断するほどの荒れ予報!
大きなうねりに揺られながら神子元を目指します(*´∀`)ノ
到着してみるとそこまで水も悪くない。
肝心のハンマーさん達は?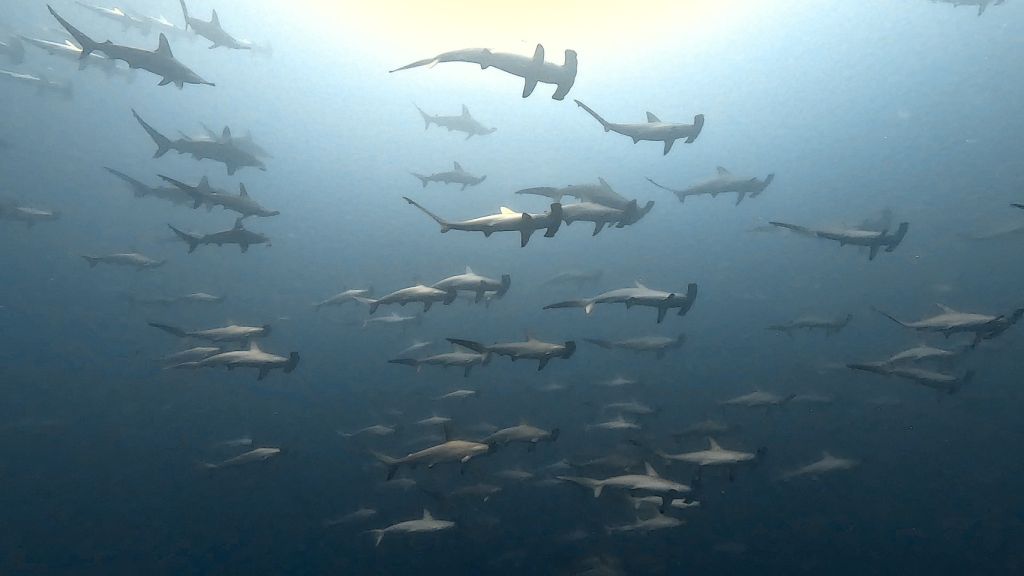 時化休み明けでももちろんハンマーは快く我らを迎えてくれます!
全チームハンマーGET!!o(^▽^)o
明日は問題なく出航予定( ´艸`)
明日もハンマー見るぞ~!
Today was a morning decision, so everyone was very nervous until we decided to go out.
However, the captain informed us that we would be leaving safely, so off we went to mikomoto Island!
However, the forecast was still so rough that we had to make a decision in the morning!
We set out for mikomoto Island while being rocked by a big swell.
When we arrived, the water was not that bad.
What about the hammers?
Of course, even after a time-lagged break, hammers welcomed us with open arms!
All teams got hammers!
We are planning to go out tomorrow without any problem.
Let's see some more hammers tomorrow!
◎…残り40名以上(over40pax remaining)/〇…残り30名~40名(30-40 pax remaining)/△…残り30名~10名(10-30 pax remaining)/お問い合わせください…残り10名以下(less than 10 pax remaining)
Share this dive log :