2023.10.25
青い海帰ってきたよ/The blue sea is back.
天候/気温


Weather/Ground Temperature

曇りのち晴れ (cludy followed by sunny)/20℃
風向き


Wind Direction

北東の風 (northeast wind)
水温


Water Temperature

23-25℃
波の高さ


Wave

0.5m
透明度


Visibility (Top to bottom)

15-20m
透視度


Visibility (Right to left)

15-20m
ダイビングポイント


Diving point

カメ根、ザブ根
こんにちは。
昨日の学生チャーターも無事に終了し、今日はまたのんびりと3航海行ってきました!
昨日から来ていた青の兆しが今日もフル稼働!
終日綺麗な水中でハンマーも毎ダイブ群れていました~
浅場、深場、着底と色んなバリエーションでハンマーを見て
さらにはニタリまで登場といういい一日になりました。
水温もまだ維持してますので今年最後のハンマーお早めに!!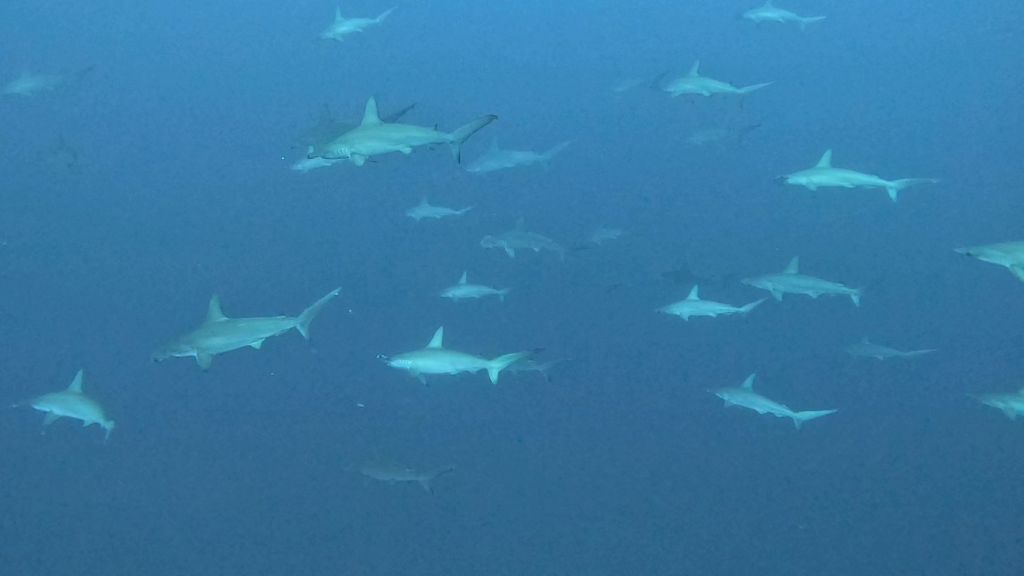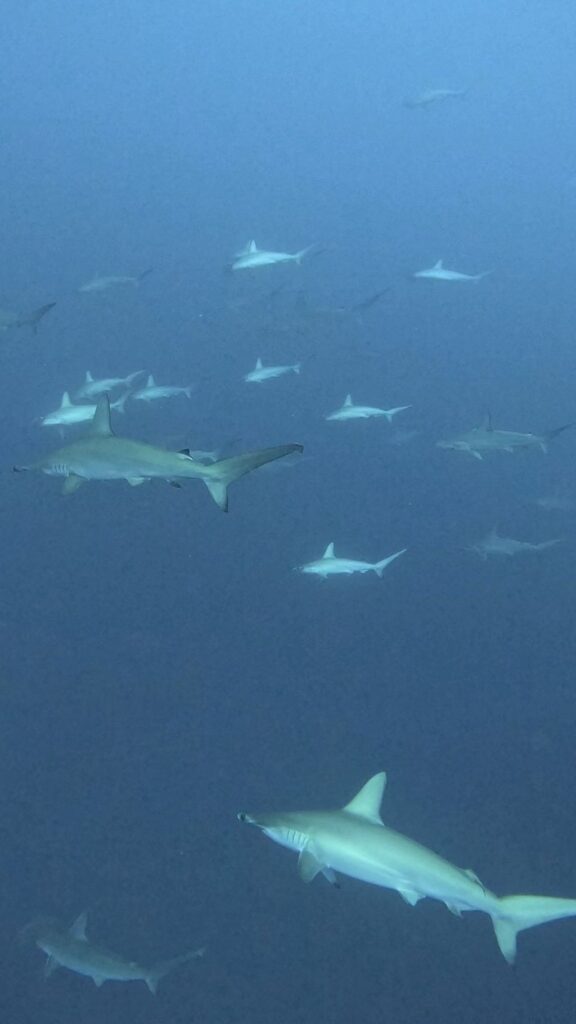 Hello.Yesterday's student charter went well, and today we went on another 3 voyages at leisure!
The blue signs that came yesterday were in full force today!
The water was beautiful all day long and hammers were swarming every dive!
It was a great day to see hammers in many variations, shallow, deep, and on the bottom, and even Thresher shark came back again.The water temperature is still holding, so don't wait to see the last hammers of the year!
◎…残り40名以上(over40pax remaining)/〇…残り30名~40名(30-40 pax remaining)/△…残り30名~10名(10-30 pax remaining)/お問い合わせください…残り10名以下(less than 10 pax remaining)
Share this dive log :