2023.11.03
3連休スタート/Start of three-day weekend!
天候/気温


Weather/Ground Temperature

快晴 (clear)/25℃
風向き


Wind Direction

北東の風 (northeast wind)
水温


Water Temperature

23-24℃
波の高さ


Wave

1.5m
透明度


Visibility (Top to bottom)

10-20m
透視度


Visibility (Right to left)

10-20m
ダイビングポイント


Diving point

MIKOMOTO KAMENE
こんにちはー!
11月の3連休が始まりましたーー!
天気も良く、気温もめっちゃ高く11月とは思えない過ごしやすさでしたね~♪
水中も11月とは思えない、ハンマーフィーバーは続いておりますよ~♪
大なり小なりありますが、、、
今日も全チームハンマーはゲット出来てますよ~
明日も張り切って4航海行ってきます!!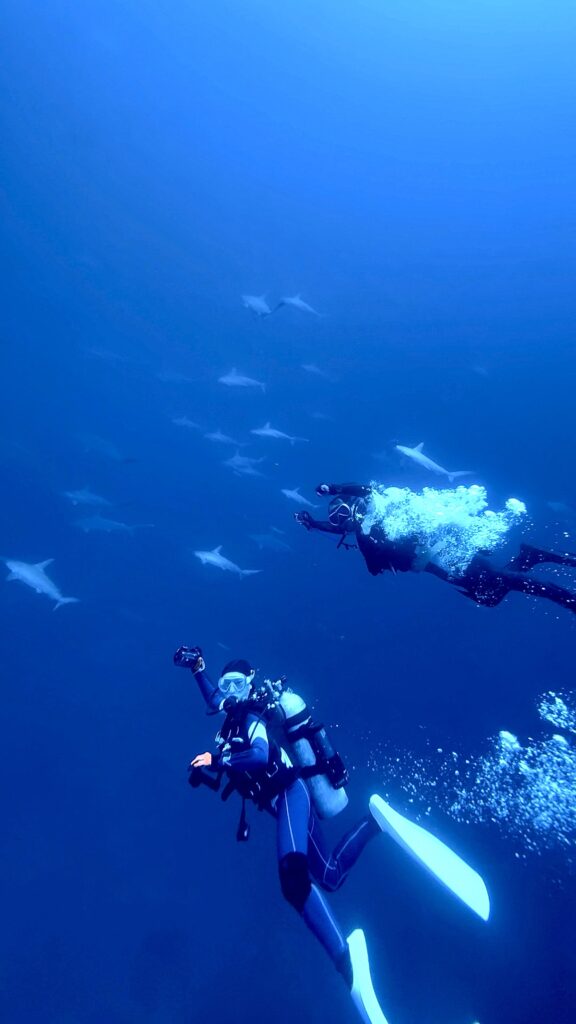 Hello!
The three-day weekend in November has started!
The weather was beautiful and the temperature was so high that it was hard to believe it was November!
It's hard to believe that it's November, but the hammer fever is still going on in the water!
There are some big and some small, but…,
All the teams are getting hammers today as well!
We will go out again tomorrow for another 4 voyages!
◎…残り40名以上(over40pax remaining)/〇…残り30名~40名(30-40 pax remaining)/△…残り30名~10名(10-30 pax remaining)/お問い合わせください…残り10名以下(less than 10 pax remaining)
Share this dive log :