2023.11.08
潜ればそこにハンマーいる@神子元/If you dive, there is a hammer there @Mikomoto
天候/気温


Weather/Ground Temperature

快晴 (clear)/18-20℃
風向き


Wind Direction

北東の風 (northeast wind)
水温


Water Temperature

23℃
波の高さ


Wave

2.5m
透明度


Visibility (Top to bottom)

10-15m
透視度


Visibility (Right to left)

10-15m
ダイビングポイント


Diving point

カドネ カメネ
こんにちわ。
今日は比較的、風は吹いていましたが、福丸さんに乗合で神子元に行ってきました。
一本目、風が強くポイント制限もありカドネへ
カドネには沢山!沢山のタカベ、イサキ、ニザダイ、メジナが。
まさにおさかな天国。
しかしそこを抜け中層にハンマーサーチへ
ハンマーはいましたが深すぎて近寄れず。
2本目はカメネへ
エントリーしてすぐに小さなハンマーの群れ!
その後さらに南へまたまた中層へ行くとそこにはハンマーの群れキタ━(゚∀゚)━!
という事でまだまだハンマーはいます。
特にこの時期の平日はゆったり潜れるのでオススメですよ~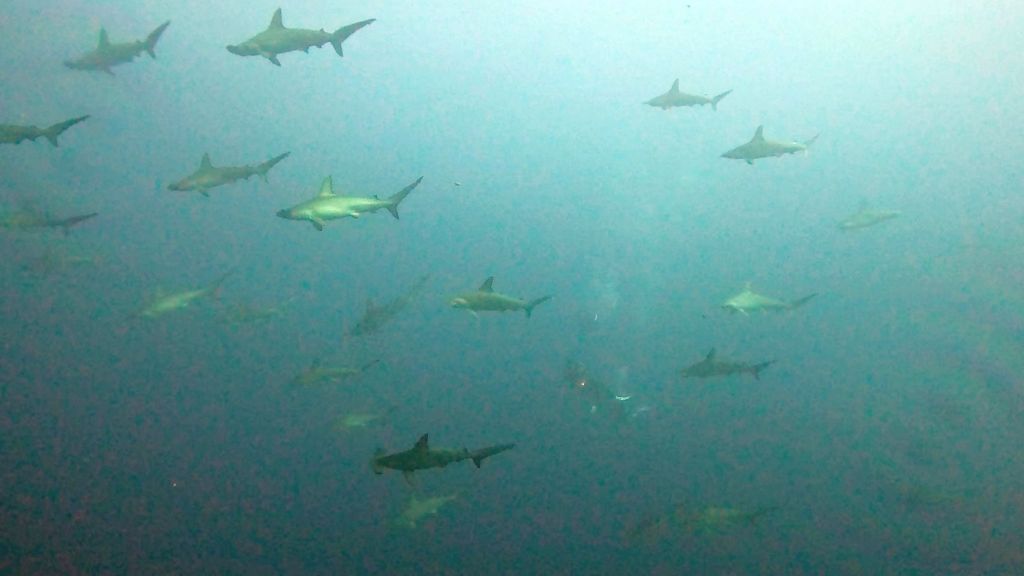 Hello.
Today, the wind was blowing comparatively, but we went to Mikomoto with Fukumaru-san.
First dive, we went to Kadone due to strong wind and point restriction.
There were many fish in Kadone! Lots of snappers
It was a fish heaven.
However, we left there and went to the middle of the sea to search for hammers.
There were hammers, but it was too deep to get close to them.
The second dive was to Kamene.
We saw a small school of hammers as soon as we entered!
Then we went further south to the mid-water again and there was a school of hammers!
So there are still more hammers.
I recommend diving on weekdays during this time of the year, as you can relax!
◎…残り40名以上(over40pax remaining)/〇…残り30名~40名(30-40 pax remaining)/△…残り30名~10名(10-30 pax remaining)/お問い合わせください…残り10名以下(less than 10 pax remaining)
Share this dive log :