2023.11.13
いつも通り! 
天候/気温


Weather/Ground Temperature

晴れ (sunny)/10~16℃
風向き


Wind Direction

北東の風 (northeast wind)
水温


Water Temperature

21~23℃
波の高さ


Wave

2.5~2m
透明度


Visibility (Top to bottom)

10m
透視度


Visibility (Right to left)

10m
ダイビングポイント


Diving point

神子元島 カメ根 ザブ根
English bellow:
さあ、昨日のハンマー祭り。 どっかんどっかん!
前日のハンマー情報が良ければ、もちろん今日も期待大!!
気温の寒さに耐え、エントリー。 水温の方が高いのでかじかんだ足と手が復活。
ハンマーは!?!?
数十匹の群れが何度も登場! 全体的に深く中々、寄り切れなかったですが着底は良かった!
透視度がダウン・水温も少しダウンしましたがそれもまた、神子元らしさ。
変化の速さ。いつも通りです。明日はUPしてほしいです!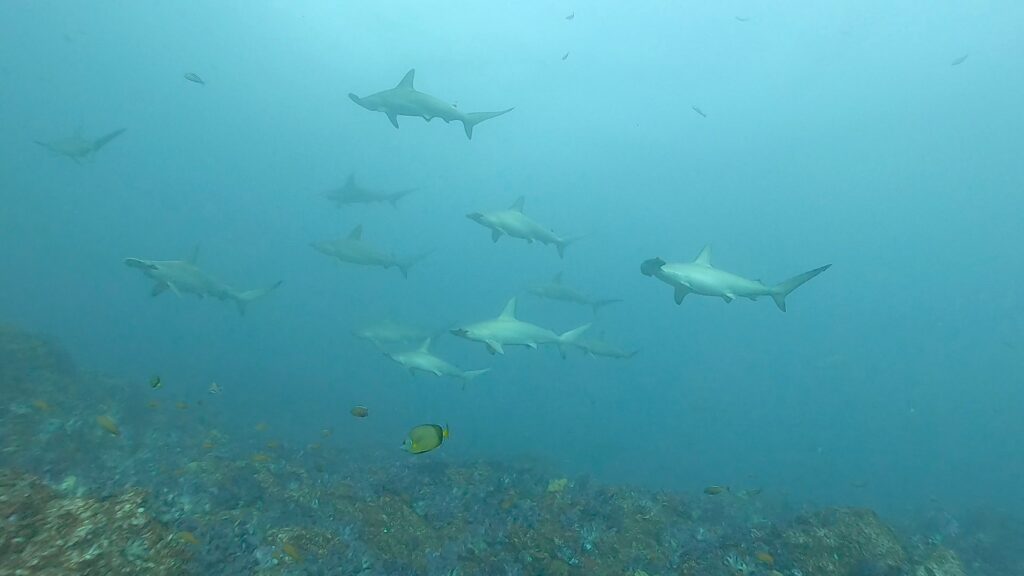 If the previous day's information on hammers was good, of course, today was also very promising!
Enduring the cold temperatures, we entered the dive site. Nibbled feet and hands revive as the water temperature is higher.
The hammers!
Dozens of schools appeared again and again! Overall, it was deep and we couldn't get close enough, but the landing was good!
Clarity was down and water temperature was down a little, but that's just the way it is in mikomoto.
The speed of change. It is as usual. I hope it will be better tomorrow!
◎…残り40名以上(over40pax remaining)/〇…残り30名~40名(30-40 pax remaining)/△…残り30名~10名(10-30 pax remaining)/お問い合わせください…残り10名以下(less than 10 pax remaining)
Share this dive log :