2023.11.14
いまひとつ!/Not good enough!
天候/気温


Weather/Ground Temperature

晴れ (sunny)/8~18℃
風向き


Wind Direction

西の風 (west wind)
水温


Water Temperature

23℃
波の高さ


Wave

1.5m
透明度


Visibility (Top to bottom)

10m
透視度


Visibility (Right to left)

10m
ダイビングポイント


Diving point

神子元島 カメ根
本日は、沖待ちにて2DVしてきました!
昨日までの風が落ち着き、多少のうねりはあるものの問題なしのコンディション!
皆さん気になるハンマー達は、今日も深い深ーい海の底。
水底はえるところでは、目の前に現れましたが数は20匹いないくらい。
中層出ると下のほうにぐっちゃりいるが深い。
透視度もそれなりですし、潮の速さも丁度良いだけにいまひとつ・・
明日も海況はGoodの予報なので水中でのハンマー達への遭遇ももっと良い方へ変わってほしいですー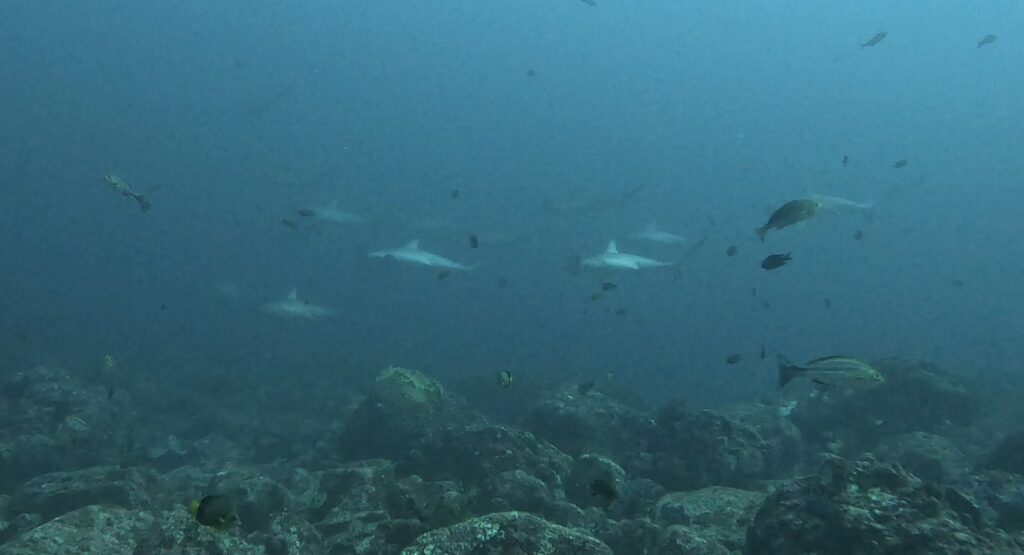 Today, we did 2DV offshore waiting!
The winds calmed down yesterday, and although there was a slight swell, the conditions were fine!
The hammers, which everyone is anxious to see, were at the bottom of the deep, deep ocean today.
The hammers appeared right in front of us where we could see the bottom, but there were only about 20 or so of them.
When you get out of the middle of the water, it is deep.
The visibility is good, and the tide is just right, but not so good…
The forecast for tomorrow is also good, so we hope the underwater hammer encounters will be better.
◎…残り40名以上(over40pax remaining)/〇…残り30名~40名(30-40 pax remaining)/△…残り30名~10名(10-30 pax remaining)/お問い合わせください…残り10名以下(less than 10 pax remaining)
Share this dive log :