2023.04.18
ハンマー!メジロ!カンパチ!オオニベ!ワラサ!全部いた@神子元 /HammerHeadShark!Amberjack!JapaneseCroaker!YellowtailAmberjack!`Mikomoto Diving
天候/気温


Weather/Ground Temperature

晴れ (sunny)/19℃
風向き


Wind Direction

南西の風 (southwest wind)
水温


Water Temperature

16℃
波の高さ


Wave

1.5m
透明度


Visibility (Top to bottom)

5-8m
透視度


Visibility (Right to left)

5-8m
ダイビングポイント


Diving point

カメ根
こんにちは。
今日は昨日までの強風が収まりとても穏やかな海況です。
気温も暖かくダイビングするには最高の天気です。
さて本日は神子元周辺には強い流れ。
エントリーはカメ根です。
残念ながら透視度が・・・
しかし!しかし!潜降後30秒でハンマーの群れに遭遇。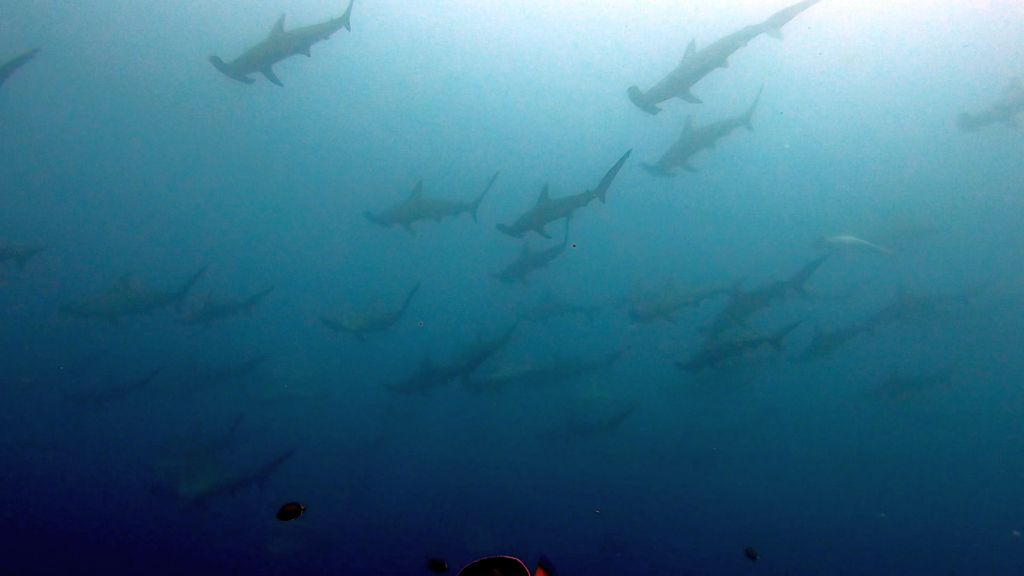 そして強い流れに逆らうようにタカサゴに群れ。その群れにアタックするメジロザメ。
オオニベとカンパチはお互いを仲間だと認識しているかのようなMIXされた群れ。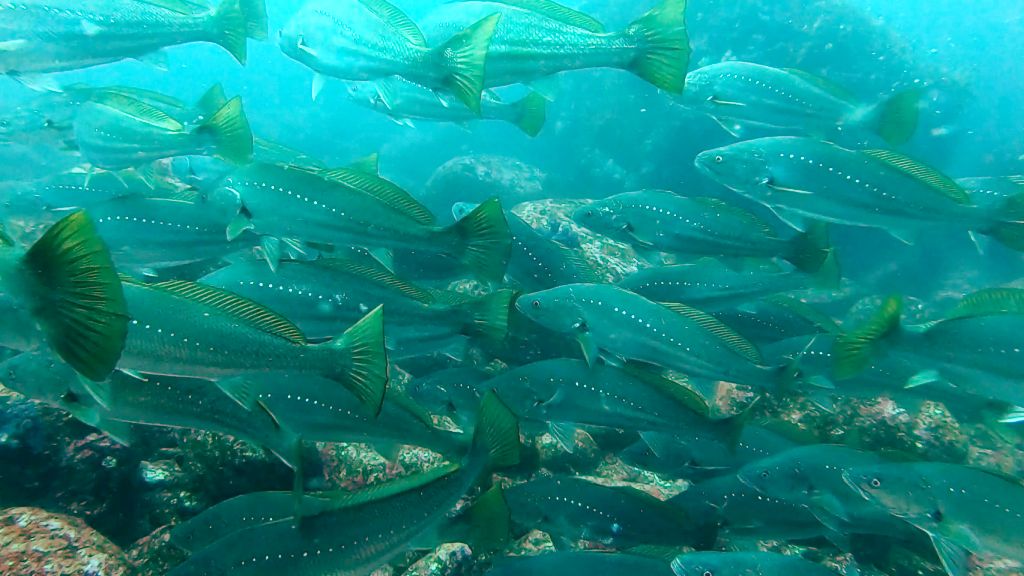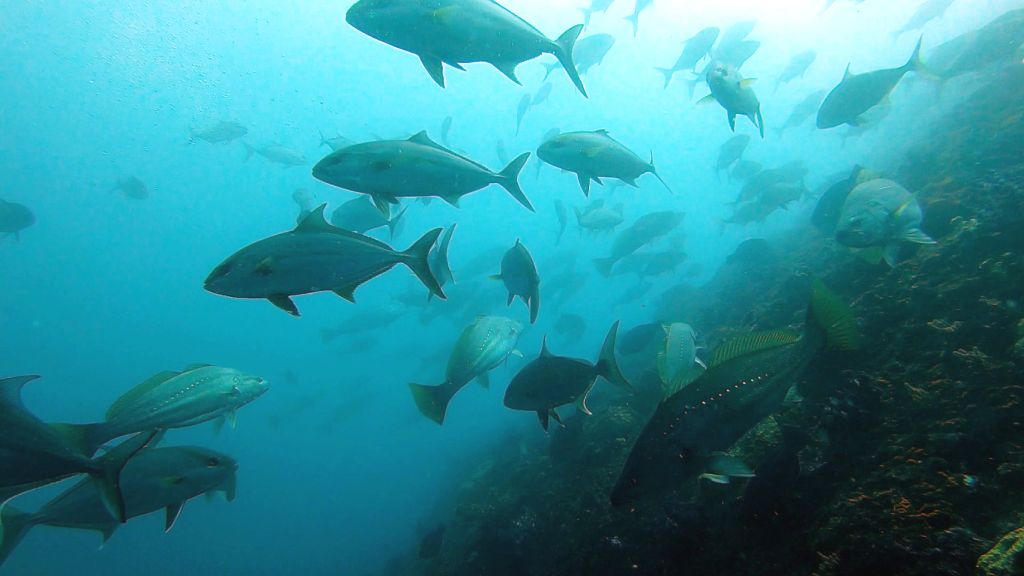 そして一瞬の出来事のように来てすぐに過ぎ去るワラサの群れ。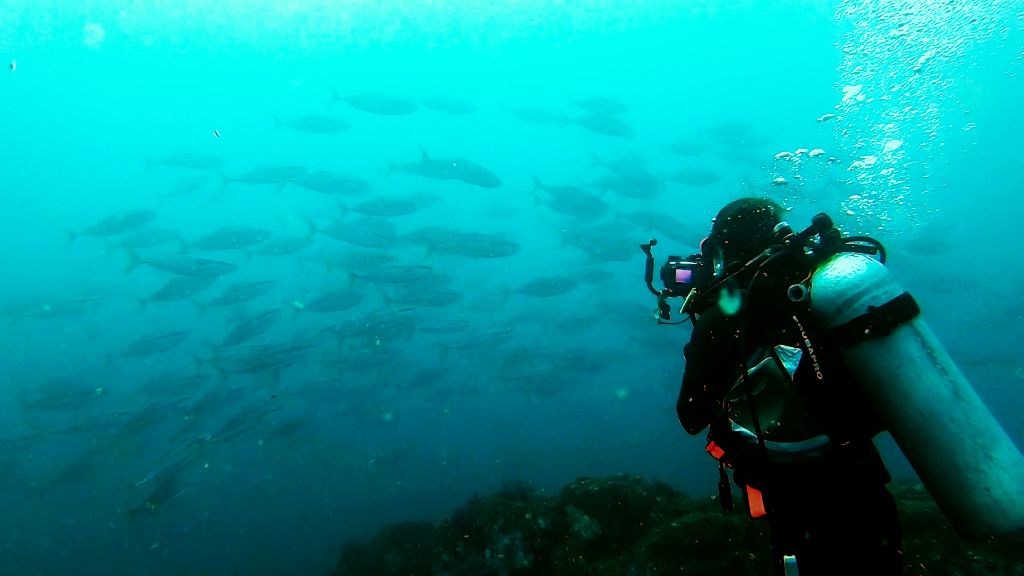 今日もその神子元の海のポテンシャルの高さに圧倒されたダイビングでした。
夏のご予約も随時受付中で御座います。
—————————————————————–
出航予定/Schedule
4月20日㈭ 出航予定
4月21日㈮ 出航予定
4月22日㈯ 出航予定
4月23日㈰ 出航予定
4月24日㈪ 募集中(1名希望者あり)
4月28日㈮ 募集中(1名希望者あり)
その他の日程も随時募集中です。
皆さまのご予約お待ちしております。
下記カレンダーにご予約状況空席情報を掲載しております!
◎…残り40名以上(over40pax remaining)/〇…残り30名~40名(30-40 pax remaining)/△…残り30名~10名(10-30 pax remaining)/お問い合わせください…残り10名以下(less than 10 pax
Good afternoon.
Today the strong winds of yesterday have subsided and the sea conditions are very calm.
The temperature is warm and perfect for diving.
Today there is a strong current around Mikomoto,
The entry point is Turtle Root.
Unfortunately, the visibility is not so good…
However! Within 30 seconds after descending, we encountered a school of hammers.
Then, a school of fusilier against the strong current. A reef shark attacked the school.
A mixed school of amberjack and Japanese croaker seemed to recognize each other as friends.
And a school of yellowtail amberjack that came and went as if it were a momentary event.
Today, too, we were overwhelmed by the high potential of the sea at Mikomoto.
————————————————————————–
Schedule
April 20 Departure to Mikomoto
April 21 Departure to Mikomoto
April 22 Departure to Mikomoto
April 23 Departure to Mikomoto
April 24th On request
April 28th On request
We are accepting applications for other dates as well.
We are looking forward to receiving your reservation.
Share this dive log :