2023.04.20
今日もハンマー群れてました@神子元 / We saw a school of hammers again today @Mikomoto Island
天候/気温


Weather/Ground Temperature

晴れ (sunny)/20℃
風向き


Wind Direction

西の風 (west wind)
水温


Water Temperature

16-18℃
波の高さ


Wave

1.5m
透明度


Visibility (Top to bottom)

5-8m
透視度


Visibility (Right to left)

5-8m
ダイビングポイント


Diving point

神子元島 カメ根 / Mikomoto Island Kamene
こんにちわ!
本日もとても天候に恵まれダイビングには非常に良いコンディションです。
さて天気は良いのですが透視度が・・・
一昨日よりは浮遊物は少なくなりましたがまだ白っぽさが残ってます。
タカベやイサキの群れは沢山いるのに見えない~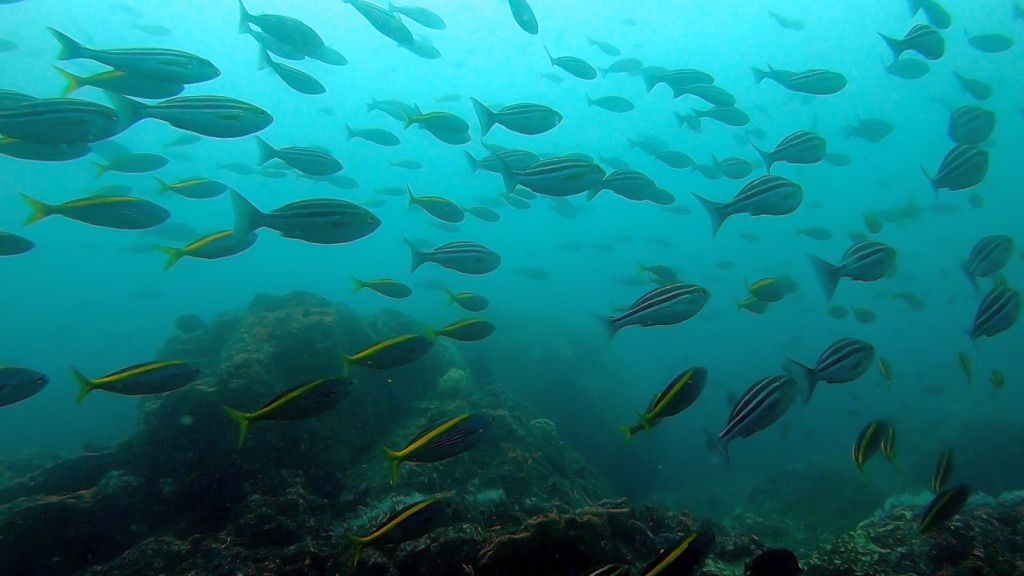 また今日もカンパチは強大な群れを成しダイバーを恐れず近づいてきます。
久しぶりにネコザメに遭遇!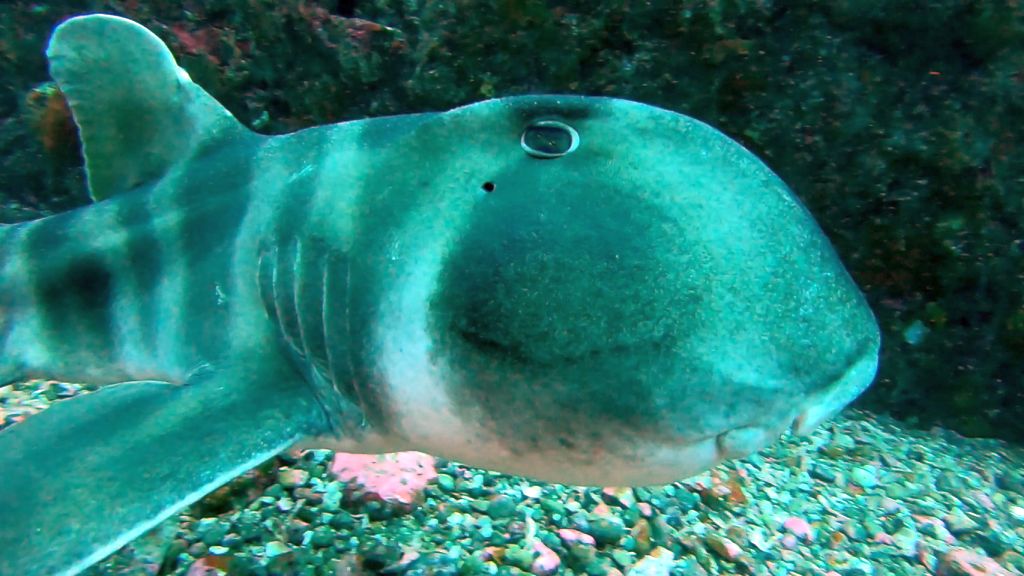 ワラサは相変わらず世話しなくビュンビュンと泳ぎまわっていましたね。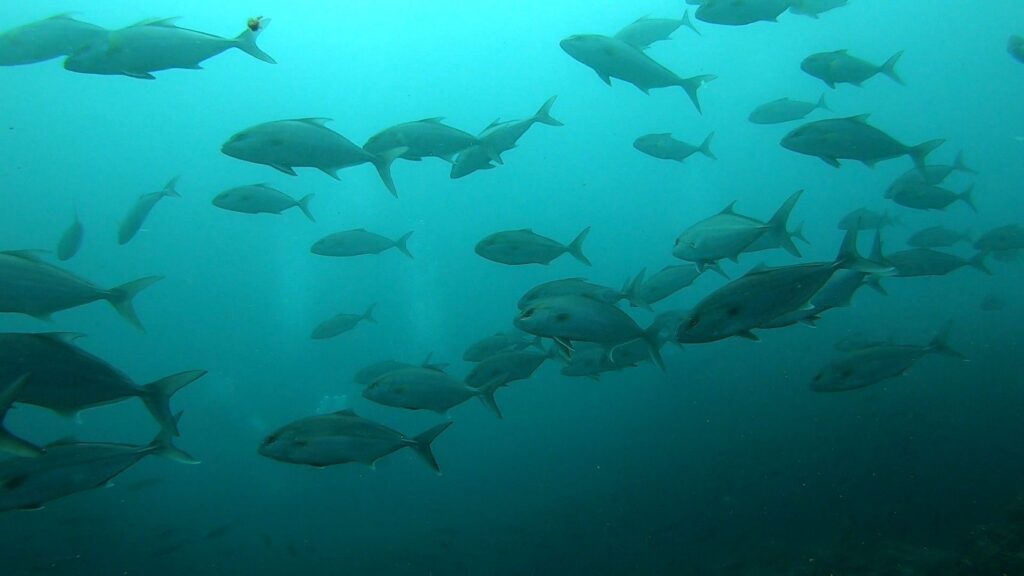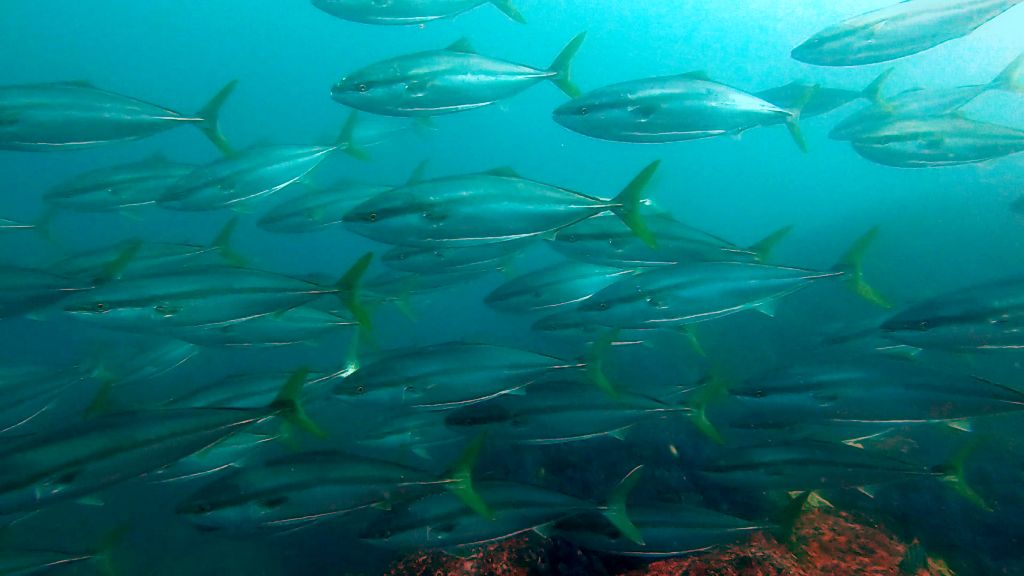 透視度は良くはありませんがハンマーヘッドシャークの群れは今日もばっちり見れました。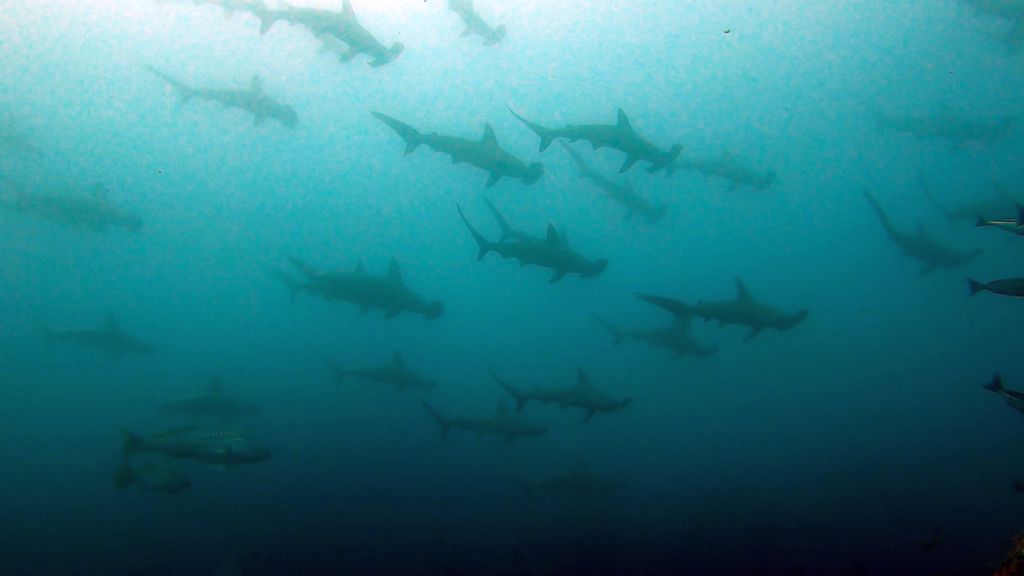 さてさて明日も出航予定です。皆様のお越しをお待ちしています!
夏のご予約も随時受付中で御座います。
—————————————————————–
出航予定/Schedule

4月21日㈮ 出航予定
4月22日㈯ 出航予定
4月23日㈰ 出航予定
4月24日㈪ 募集中(1名希望者あり)
4月28日㈮ 募集中(1名希望者あり)
その他の日程も随時募集中です。
皆さまのご予約お待ちしております。
下記カレンダーにご予約状況空席情報を掲載しております!
◎…残り40名以上(over40pax remaining)/〇…残り30名~40名(30-40 pax remaining)/△…残り30名~10名(10-30 pax remaining)/お問い合わせください…残り10名以下(less than 10 pax
Good afternoon!
Today the conditions are very good for diving.
The weather is good, but the visibility is not…
There is less suspended matter than the day before yesterday, but there is still some whiteness.
There are a lot of schools of fusilier , but we can't see them.
Today, the giant amberjacks are again coming close to the divers.
The yellowtail amberjack were swimming around the divers.
Clarity was not good, but we were able to see schools of hammerhead sharks today.
We will sail again tomorrow. We are looking forward to seeing you all tomorrow!
Summer reservations are always welcome.
Schedule

April 21 Departure to Mikomoto
April 22 Departure to Mikomoto
April 23 Departure to Mikomoto
April 24th On request
April 28th On request
We are accepting applications for other dates as well.
We are looking forward to receiving your reservation.
Share this dive log :