2023.05.18
川のように流れるハンマーの群れ@神子元A school of hammerhead sharks flowing like a river @Mikomoto
天候/気温


Weather/Ground Temperature

快晴 (clear)/24‐26℃
風向き


Wind Direction

西の風 (west wind)
水温


Water Temperature

19-21℃
波の高さ


Wave

1.5m
透明度


Visibility (Top to bottom)

10-15m
透視度


Visibility (Right to left)

10-15m
ダイビングポイント


Diving point

神子元島 カメ根 ザブ根/ MIkomoto Island, Kamene, Zabune
こんにちわ!
熱い梅雨を通り越して夏になったかのようなお天気!
風もほとんどなくおにぎりとカップラーメン持って沖待ち3航海行ってきました。
まずはカメ根Aポイントの様子を見に行きましたら~
あらあらら~悠々とハンマー泳いでいるじゃないですか!?
20引き程度のハンマーですぐにAポイントから出て行って帰ってきませんでしたが、
そろそろAポイントの時期が近づいてるんじゃいあですかね~
2本目は潮も緩みザブ根からエントリー
ドリフトしながらイサキとタカベの群れを通り過ぎるように南へ
そしてこれまたハンマーの群れに遭遇!
最後はカメ根から行くと潮も暖かい所、冷たい所、綺麗なところと、濁っているところと
入り混じっています。
そんな中にもハンマー!水深の浅いところを流れに向かって泳いでいるので
根に捕まりゆっくりとハンマーを見ることができました。
さてさて水温も上がっている場所もあるんでいよいよシーズンも本格的にスタートか!?
皆様のお越しをお待ちしています。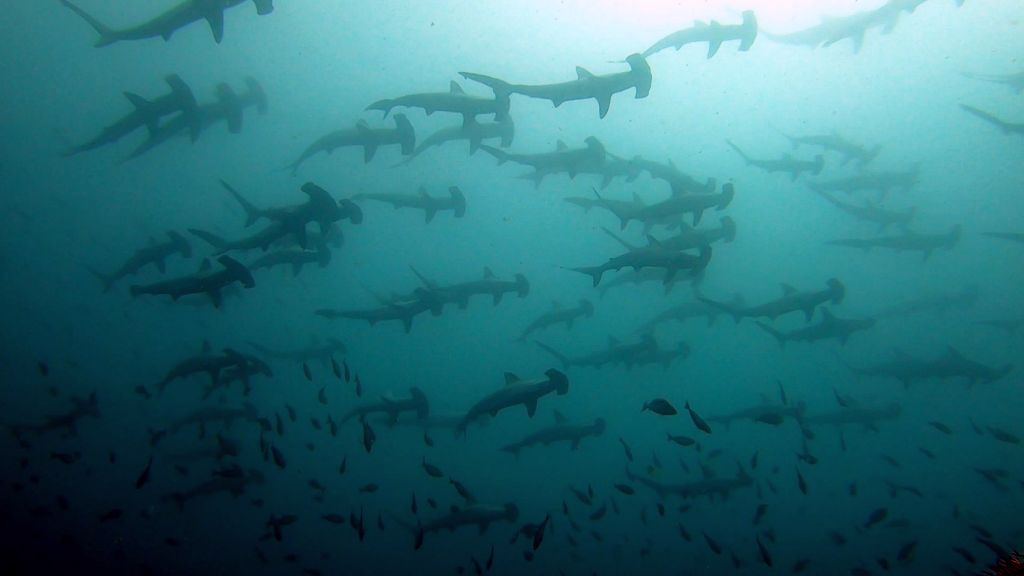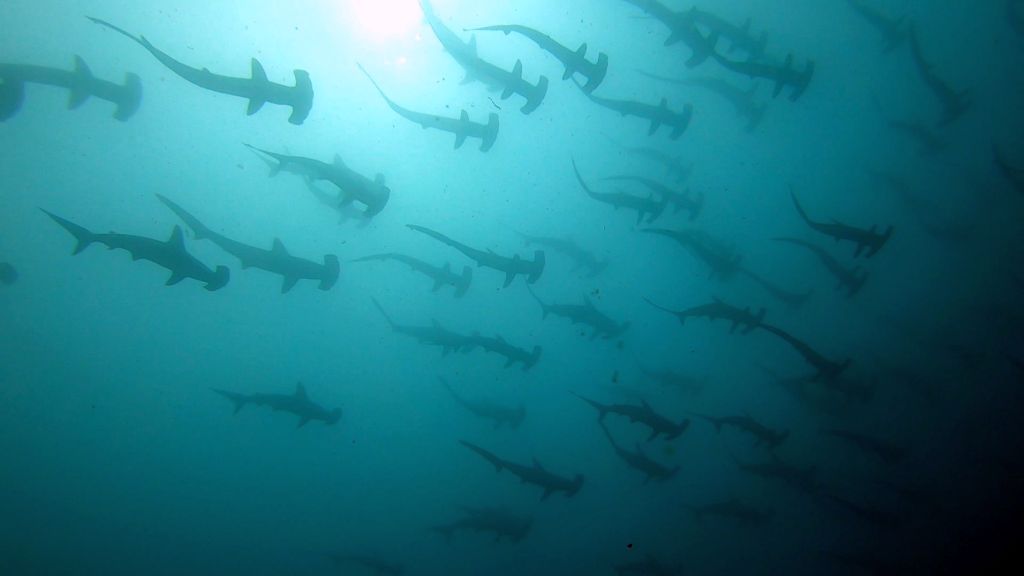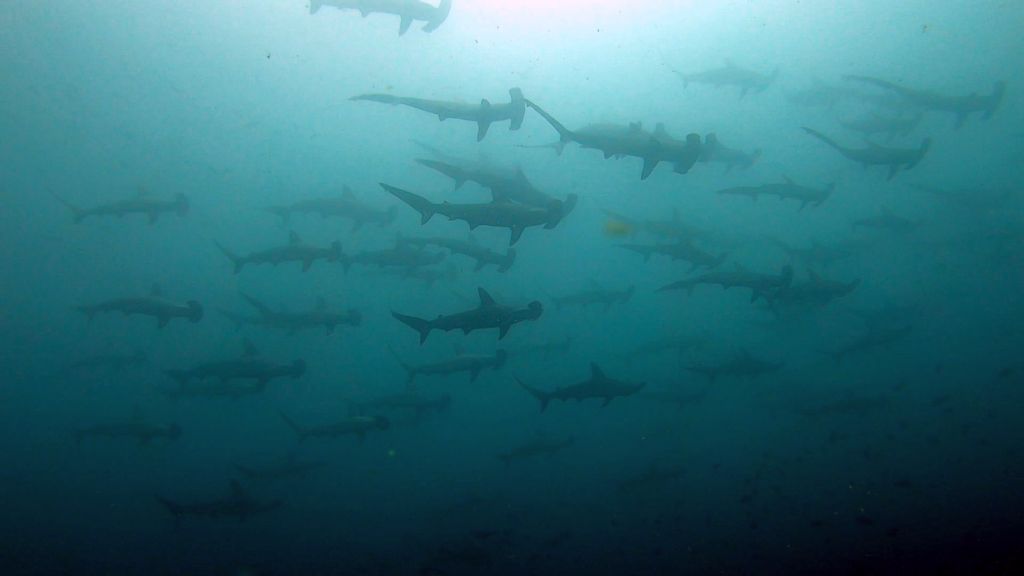 Good afternoon!
The weather is as if it has passed through the hot rainy season and turned into summer!
There was no wind and we went for three dives with rice balls and cup noodles.
First, we went to see the A point of Kane-ne.
Then we saw a Hammerheadsharks swimming there!
It was only about 20 Hammerheadsharks, but they left A point and did not come back,
Maybe it's getting close to time for A Point!
On the second dive, the tide was slackening and we entered from Zabu-ne.
Drifting south, we passed by schools of fusilier.
Then we encountered another school of hammers!
The last dive was from Turtle Root, where the tide was warm, cold, beautiful, and muddy.
The tide was mixed with warm, cold, clean, and muddy areas.
We saw hammers even in such a situation! As we swim towards the current in shallow water
We were able to see the hammers slowly as they were caught by the roots.
Now, the water temperature is rising in some areas, so the season is about to start in earnest!
We are looking forward to seeing you all.
皆さまのご予約お待ちしております。下記カレンダーにご予約状況空席情報を掲載しております!
◎…残り40名以上(over40pax remaining)/〇…残り30名~40名(30-40 pax remaining)/△…残り30名~10名(10-30 pax remaining)/お問い合わせください…残り10名以下(less than 10 pax
Share this dive log :