2023.05.24
お待たせしました Have I kept you waiting?
天候/気温


Weather/Ground Temperature

快晴 (clear)/22℃
風向き


Wind Direction

東の風 (east wind)
水温


Water Temperature

21℃
波の高さ


Wave

1・5m
透明度


Visibility (Top to bottom)

15m
透視度


Visibility (Right to left)

15m
ダイビングポイント


Diving point

mikomoto KAMENE
本日より満を持して本日より神子元参戦を果たしました
くぼちゃんこと久保田真仁と申します
七年の小笠原ガイド歴を持つ
エリカ、匠の同期に当たる者です!11月頭までいますので、小笠原でお世話になった方も、はじめましての方もどうぞよろしくお願いします!
さてさて本日はポイント下見のためマコトさんとデートダイブ!
ルート確認なので魚はサラッと
ところが道すがら遊ぶだけでも反応バツグンなお魚たち!かき分けてメジロザメもぐるぐるっと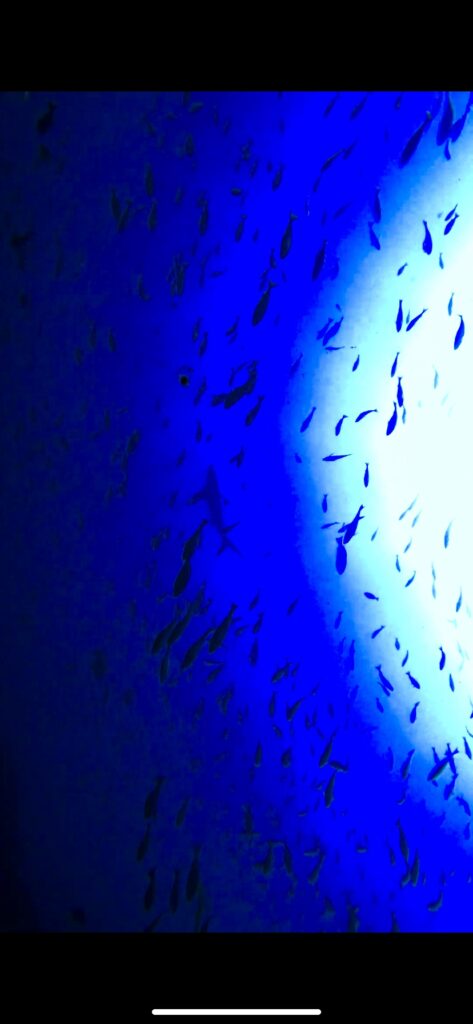 海も青いし、伊豆のポテンシャルに酔いしれましたー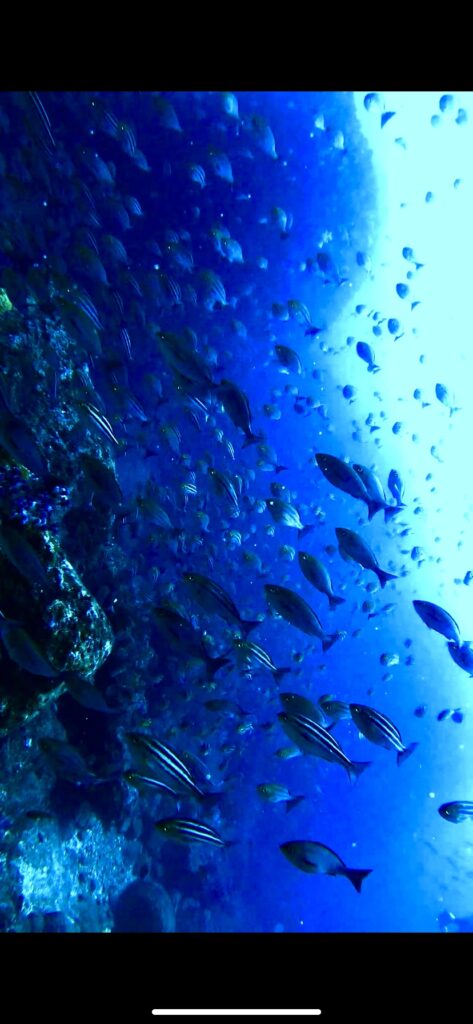 他チームはハンマー群れゲットだった模様ですよー!
明日以降も海況良さそうで、楽しい毎日になりそうな予感です。
I am pleased to announce my entry into mikomoto from today!
My name is Kubota Manohito, aka Kubo-chan!
I have been guiding in Ogasawara for seven years.
I'll be here until the beginning of November, so whether you've been with me in Ogasawara or are just getting to know me, I look forward to working with you!
Today is a date dive with Makoto-san to preview the dive site!
Since we were just checking out the route, we didn't look for any fish.
However, the fish responded well to just playing along the way! We waded through the water and even saw a white shark circling!
The rest of the team got a school of hammers!
The sea conditions are looking good for tomorrow and beyond, and we have a feeling that it will be another fun day.
◎…残り40名以上(over40pax remaining)/〇…残り30名~40名(30-40 pax remaining)/△…残り30名~10名(10-30 pax remaining)/お問い合わせください…残り10名以下(less than
Share this dive log :