2023.06.05
台風後…大勝利スタート! After the typhoon…a great winning start!
天候/気温


Weather/Ground Temperature

快晴 (clear)/23℃
風向き


Wind Direction

西の風 (west wind)
水温


Water Temperature

20℃
波の高さ


Wave

1.5m
透明度


Visibility (Top to bottom)

5~10m
透視度


Visibility (Right to left)

5 ~10m
ダイビングポイント


Diving point

カメ根
台風明け一発目!3日のクローズを経て、果たしてどうなっているか?!
結果はガッツリ群れゲットです!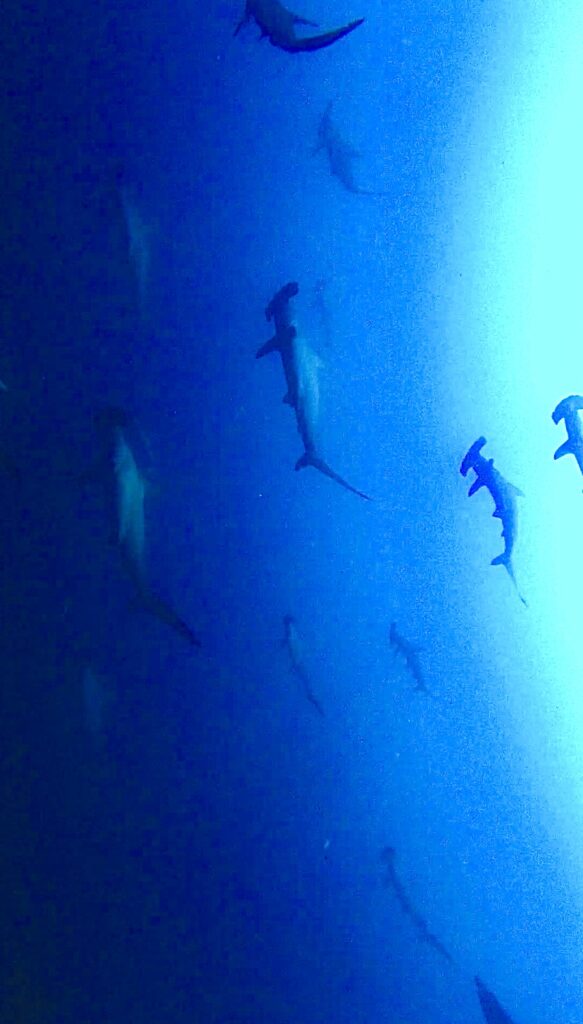 透明度は雨の土砂が心配されましたが影響少なく
単純にやや濁りといった感じ。しかし前日までの茶色い水を想定していたので大満足でした!
潮上、下、関係なく広く大きな群れ
2チーム全員ゲットです!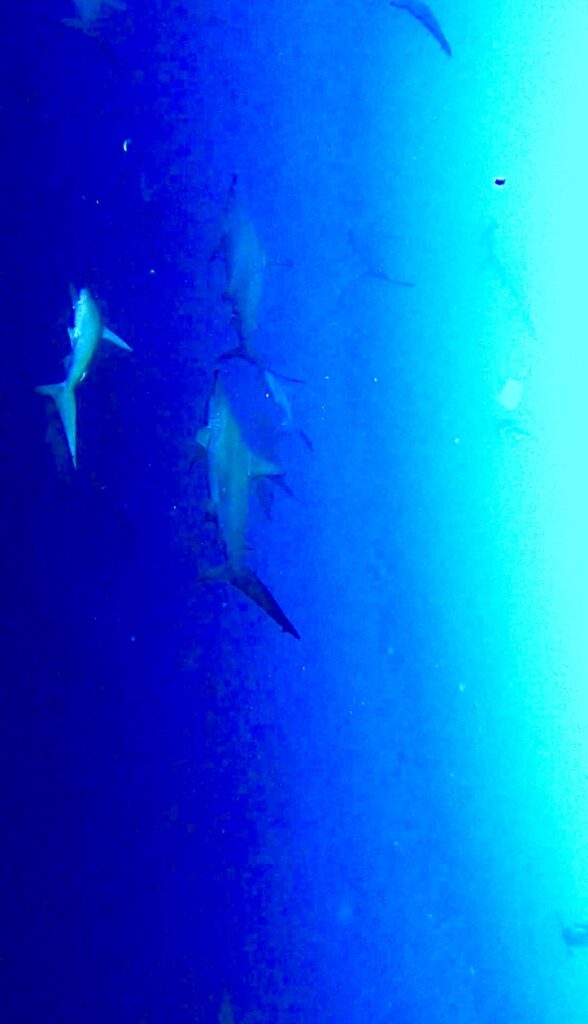 2本目はガッツリ南に流れていましたが、潮の中にしっかりいてくれました!
濁り×ゴープロであまり綺麗には個人的に撮れませんでしたが、明日以降期待の持てる海なのは間違いなし!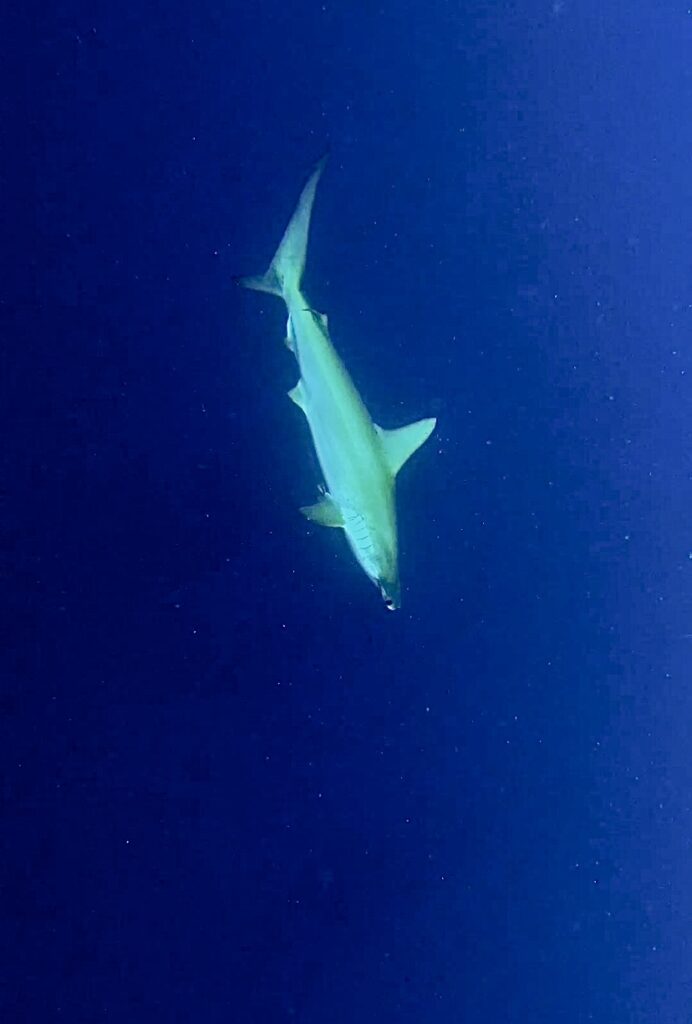 First shot after the typhoon!
The result was that we got a lot of schools of hammers!
We were worried about the transparency of the water, but it was not affected by the rain.
It was simply a little muddy. However, we were expecting brownish water until the day before, so we were very satisfied!
Regardless of whether the tide was up or down, the schools were large and wide!
All of the two teams got one!
The second dive was drifting south, but we were able to find them in the tide!
I personally couldn't take a very beautiful picture because of the murkiness and go-pro, but it is definitely a promising sea for tomorrow and onward!
皆さまのご予約お待ちしております。下記カレンダーにご予約状況空席情報を掲載しております!
◎…残り40名以上(over40pax remaining)/〇…残り30名~40名(30-40 pax remaining)/△…残り30名~10名(10-30 pax remaining)/お問い合わせください…残り10名以下(less than 10 pax
Share this dive log :