2023.06.08
白い悪魔 white devil
天候/気温


Weather/Ground Temperature

晴れのち曇り (sun followed by cloudy)/24℃
風向き


Wind Direction

北東の風 (northeast wind)
水温


Water Temperature

19℃
波の高さ


Wave

1.5m
透明度


Visibility (Top to bottom)

5m
透視度


Visibility (Right to left)

5m
ダイビングポイント


Diving point

カメ根
本日凪の神子元
明日以降雨風強くなかなか厳しい状況
今日に懸けましょう!と意気込んではみるものの
なんとまぁ真っ白な…
白濁とした海に変わっていました…
それでもオオニベ、カンパチは引き続き大きく群れています!
終わってみれば結局3本ともハンマー群れゲットで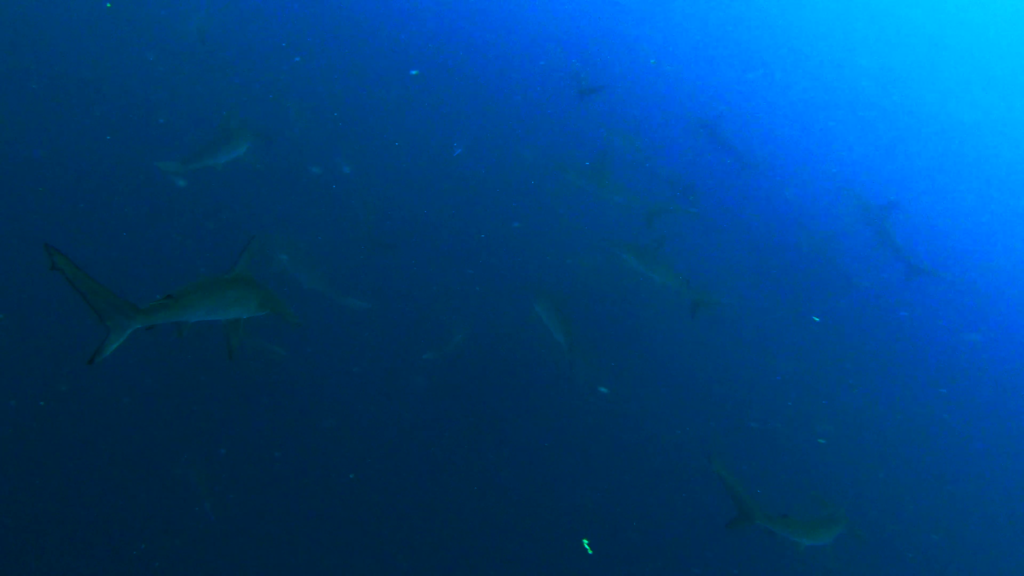 なんとか見せ場はつくれたかなと!
さて明日以降
低気圧と台風影響でどうなるか
海の無事を祈ります
It is calm today in Kamikomoto.
Rainy, windy, and very difficult conditions from tomorrow onwards!
Let's make today count! I tried to be enthusiastic, but…
But to my surprise, the sea turned white…
The sea had turned cloudy…
But still, big schools of bigeye and kanpachi continued to school!
After all, we got a school of hammerfish on all three dives…
I think we managed to make a show of ourselves!
Now, after tomorrow
What will happen tomorrow?
Pray for the safety of the sea!
皆さまのご予約お待ちしております。下記カレンダーにご予約状況空席情報を掲載しております!
◎…残り40名以上(over40pax remaining)/〇…残り30名~40名(30-40 pax remaining)/△…残り30名~10名(10-30 pax remaining)/お問い合わせください…残り10名以下(less than 10 pax
Share this dive log :