2023.06.25
ジンベエきたーー!!/Whale shark in Mikomoto
天候/気温


Weather/Ground Temperature

快晴 (clear)/23-26℃
風向き


Wind Direction

南西の風 (southwest wind)
水温


Water Temperature

20-22℃
波の高さ


Wave

0.5m
透明度


Visibility (Top to bottom)

5-7m
透視度


Visibility (Right to left)

5-7m
ダイビングポイント


Diving point

カメ根
English blow
こんにちは~タイでジンベエの引き寄せを学んだごうきです!
昨日他社の船では水面にいたジンベエとスノーケルをしたのことでしたが、
今日はがっつりダイビング中に遭遇!!
安全停止中に好奇心旺盛のジンベエが自ら近寄ってきました~
ジンベエが近寄ってきたときに、たまたま背中を向けていたゲストはタンクが当たるほどの至近距離でした!
体長3mほどで1分ほど一緒に泳いでくれました!!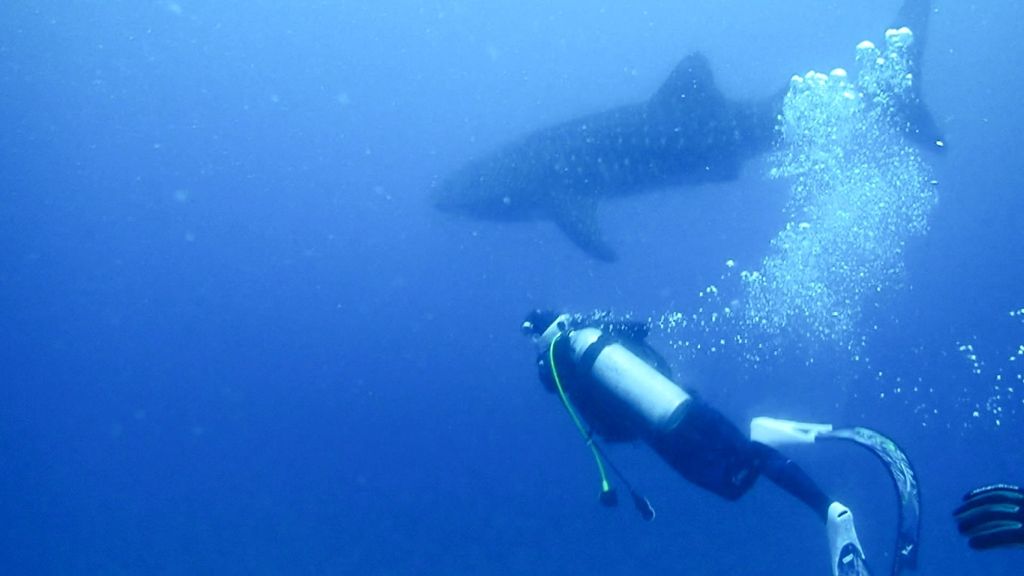 いやー、最後まで本当に何が起こるか海ですねここは。
今後も安全停止中も気が抜けないですね。
あ、ちなみにハンマーもいました!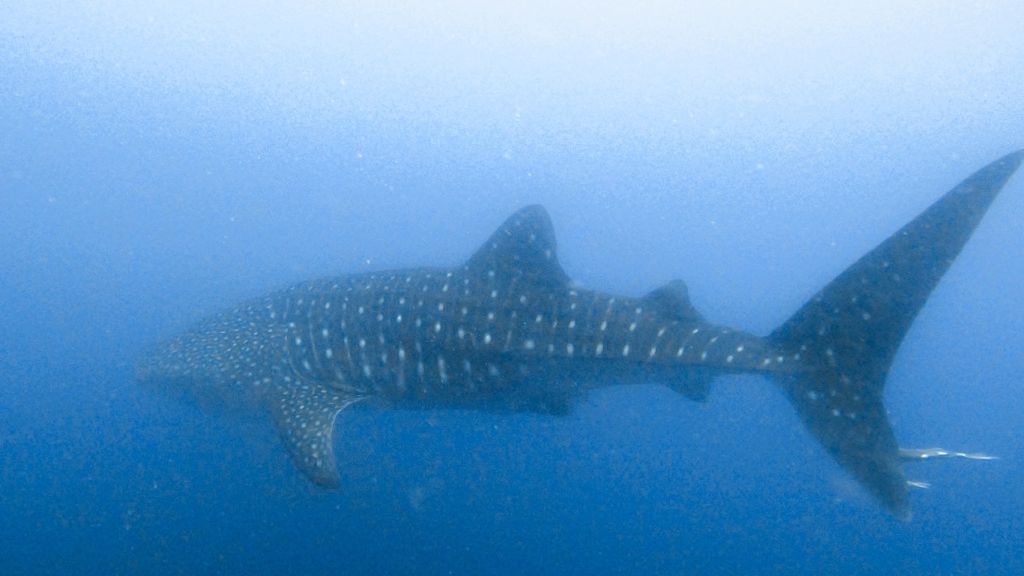 明日も空きあります!
ジンベエ見たい人は俺についてこい!!(笑) by GOKI
Hello. This is Goki who learned to attract a whale shark in Thailand!
Yesterday on another company's boat, they snorkeled with a whale shark that was on the surface.
Today we encountered a whale shark while diving!!
During our safety stop, a curious whale shark came up to us!
When the whale came close to us, the guest who happened to have his back to the whale was so close that the tank almost hit the whale shark.
It's about 3 meters long and swam with us for about a minute!
Well, this is the ocean where anything can really happen until the end, isn't it?
Mikomoto keeps us on our toes even during safety stops.
Oh, and by the way, there were also hammerhead sharks!
We have some rooms on the boat for tomorrow!
If you want to see whale sharks, now it is your chance!
Share this dive log :