2023.05.18
2023年度船上弓ヶ浜花火大会鑑賞&BBQのお知らせ/2023 Yumigahama fireworks viewing and BBQ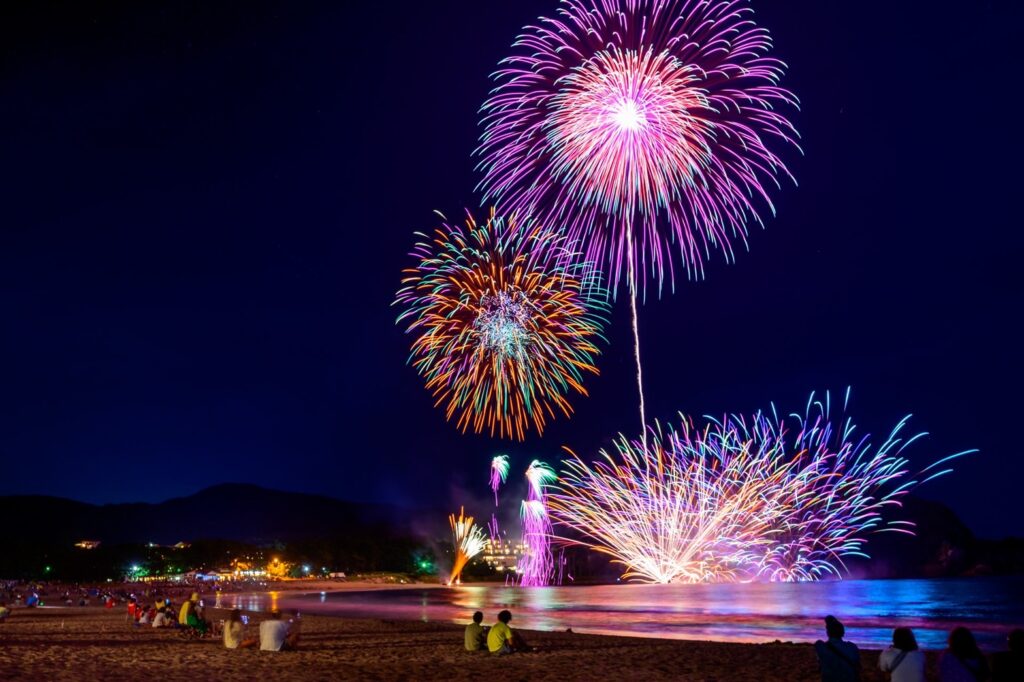 毎年恒例夏のビックイベント!! 
弓ヶ浜花火大会のお知らせです!!!!
来る8月8日、今年も弓ヶ浜にて
毎年恒例の花火大会が開催されます。
神子元ハンマーズでは、
夜のBBQ後に花火大会を船からご鑑賞頂ける、
スペシャルプランをご用意しました!!
船上から見る至近距離の花火は大迫力!
ダイバーだけの特権です♪
定員は・・・わずか30名!!!!
興味がある方はお早めにお問い合わせください!
お申込み、お問い合わせは
0558-62-4105 あるいはご来店時にスタッフまで!!
■日時:8月8日(火) 17:00頃~
■参加条件:8月8日、9日どちらかで、神子元ファンダイビングにご参加の方 
■価格:5,500円(税込/乗船代+BBQ代)
皆さまのご参加心よりお待ち致しております。
☆お問い合わせ・ご予約はこちらから☆
神子元ハンマーズ
0558-62-4105
info@mikomoto.com
Big annual summer event! 
The Yumigahama Fireworks Display. !!!!
On 8 August, again this year, the annual fireworks display will be held at Yumigahama Beach.
At Mikomoto Hammers,
Special plans are available for watching the fireworks display from the boat after the evening BBQ!
Capacity is limited to… only 30 divers. !!!!
If you are interested, please contact us as soon as possible!
For applications and enquiries, please contact
0558-62-4105 or contact our staff when you visit us!
Date and time: Monday 8 August, from around 17:00
Conditions of participation: Those who participate in the Mikomoto Fun Diving either on 8 or 9 August. 
Price: 5,500 yen (including tax/boarding fee + BBQ fee)
We look forward to your participation.
Share this news :