2023.06.29
波除けダイブ/Wave Protection Dive波除けダイブ/
天候/気温


Weather/Ground Temperature

晴れ時々曇り (sunny with occasional cloudy)/26℃
風向き


Wind Direction

南西の風 (southwest wind)
水温


Water Temperature

22℃
波の高さ


Wave

2.5m
透明度


Visibility (Top to bottom)

10m
透視度


Visibility (Right to left)

10m
ダイビングポイント


Diving point

白根
本日は強風のため波を避けながらの2本
潮周りもいやーな上げでカメ根周辺は使えず
白根オンリーとなりましたが
なんとかハンマーは群れで確認できました!
ガイドのみ見えていましたが確かにそこには10頭程の群れ!
その後はカンパチ群れにオオニベ群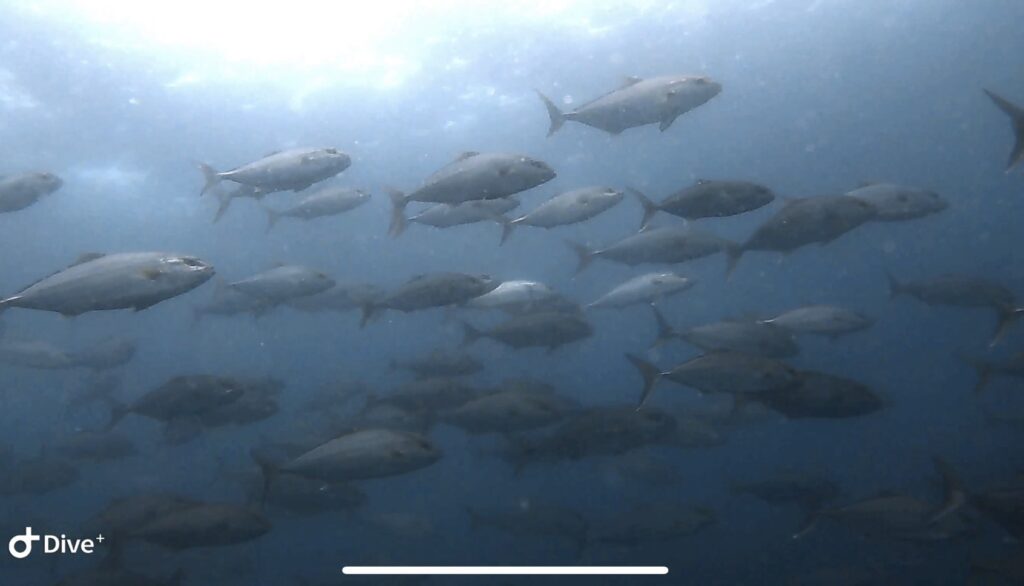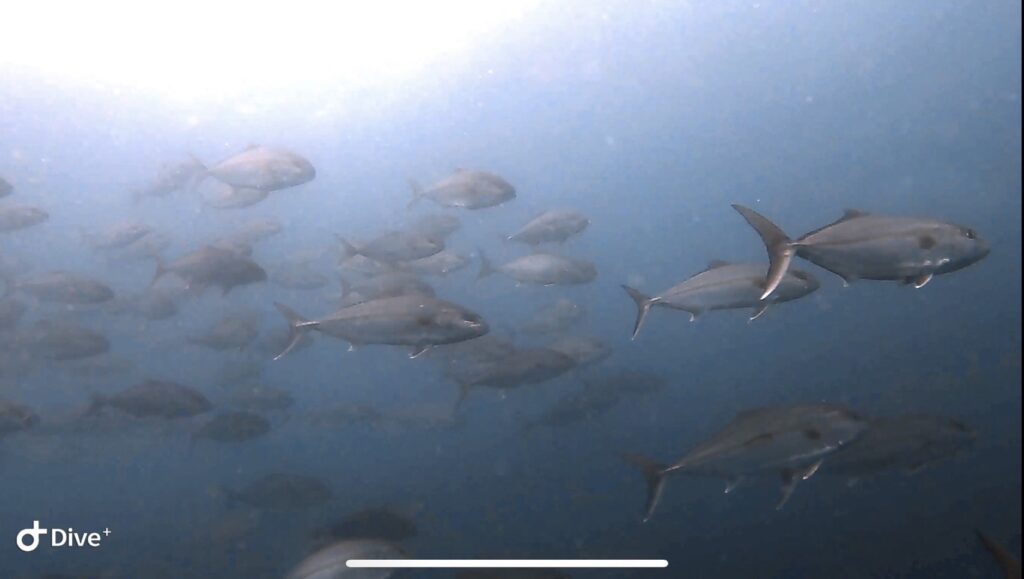 なんとか神子元の魚影は味わっていただけたと思います
Today, we had to make two dives while avoiding waves due to strong winds.
The tide was so high that we couldn't use the turtle root area.
So we could only dive at Shirone.
We managed to see a school of hammerheads!
Only the guide could see them, but there were about 10 of them!
After that, there were schools of kampachi and schools of bigeye!
I think we were able to enjoy the fish shadow of mikomoto!
ーーーーーーーーーーーーーーーーーーーーーーーーーーーーーーーーーーーーーーーーーーー
◎…残り40名以上(over40pax remaining)/〇…残り30名~40名(30-40 pax remaining)/△…残り30名~10名(10-30 pax remaining)/お問い合わせください…残り10名以下(less than 10 pa
Share this dive log :