---
Accommodation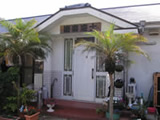 There are the accommodations of this shop in a shop.
All the rooms of this shop are Japanese-style rooms.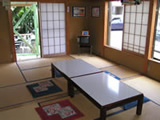 It is the inside of a guest room. It is the largest room here.
We eat a lunch afterward here and can do a diving of logging.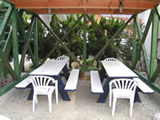 It is a table in the garden of this shop and a chair.
We eat a lunch leisurely here on a fine day and can do BBQ in Saturday.
There is the restroom to put as a wet suit in the garden.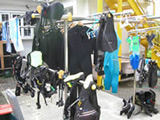 The equipment parts washing space is completely equipped.
The visitor of the lodging has the space that airs equipment parts on the clubhouse roof.