To make scuba diving more accessible.
Maks Co., Ltd. has a diving store "Mikomoto Hammers" as its main business, and also have "Hammers Academy" which is a school for non-divers to experience diving, license courses and instructor training, "Dolphin Beach" which offers dolphin petting program at Shimoda Floating Aquarium, "The Underwater Winery" which offers undersea aging service, "Beach House Hirizo" and "Hammers Clubhouse" for food and lodging, "Mikomoto Overhaul Center" for maintenance of diving equipment.
Mission and Vision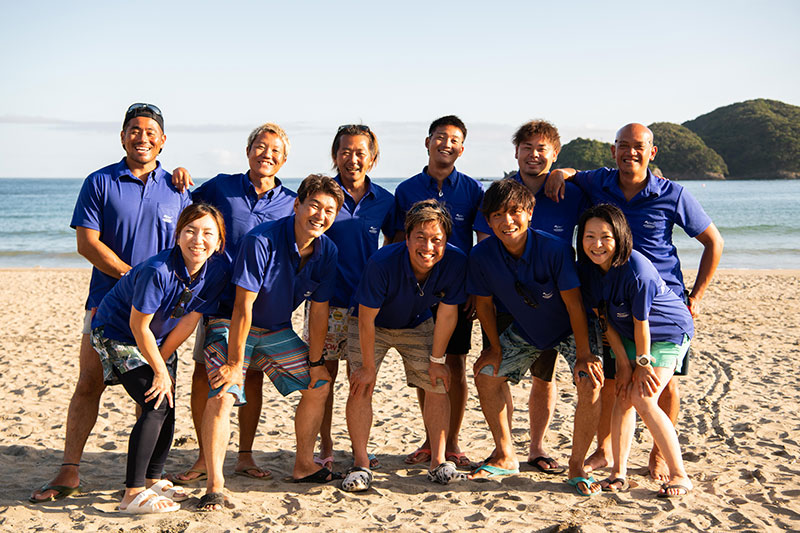 Don't afraid of Innovation
In an era that continues to change at a dizzying pace on a daily basis, we must also continue to grow day by day.We aim to create a new way of life for dive stores by thinking flexibly and sometimes in an aggressive manner, free from preconceived ideas.
Contribution to the community
As a corporation, it is very important to make a profit, but a company that only makes money for itself will not last long.
We will be more than happy if we can create a win-win-win situation for our clients and local residents, and if we can impress our customers.
We will strive for sustainable economic activities that enable us to build relationships with ourselves, our customers, our business partners, and local residents, each of whom will benefit greatly from our activities.
Improvement of working conditions
Diving instructors are often said to be a dream job. However, they are also faced with labor problems and low income, which are common in the leisure industry.
We are committed to improving the working environment of the diving industry in the hope that we can provide an environment where all our staff can lead a stable life and that future generations will aspire to become diving instructors as their dream job.
TOP MESSAGE
Thanks to all of you, we at Maks Co., Ltd. have celebrated our 15th anniversary. We would like to take this opportunity to express our deepest gratitude to our customers, local residents, business partners, and cooperators for their guidance and support.

I first encountered the mikomoto sea in 2004.
I was struck by and fell in love with the dynamic and powerful nature of this ocean, which was so different from any other ocean I had ever dived before.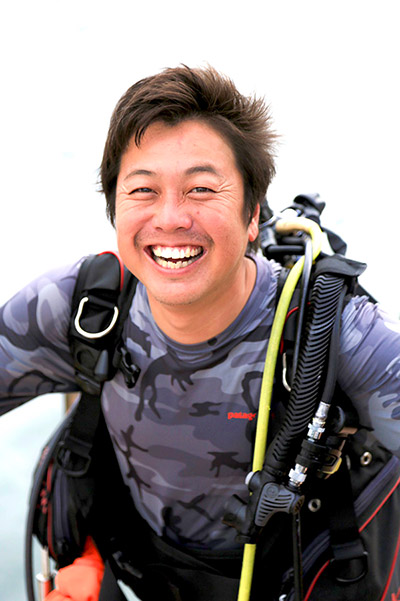 President and
Representative Director
Makoto Arimatsu
Thanks to your support, the number of customers has been increasing year by year, The experience and training division, Hammers Academy, started in 2016, has been recognized for its high quality training and has been registered as a 5-star Instructor Development Dive Resort by PADI, the world's largest certification organization for diving.
In order to continue to be a company that provides safe and enjoyable marine activities, and to continue to be a diving service that is loved by everyone in this ever-changing age, we will work even harder to acquire the ability to adapt to the times, without fear of change.
We look forward to your continued guidance and encouragement.